Suits people who love where they live but loath their current house and feel they cannot afford to upgrade.
Our House Trade in Melbourne service has traditionally helped our clients get a new home environment despite not being able to afford to do so. It is by far the easiest form of JV Development and requires the least effort from property owners wanting to get ahead in life. Before you spend hundreds of thousands of dollars on your home renovation it might be worth discussing your options with an expert first. You may be pleasantly surprised by your options.
Depending on your property, we would enter into an agreement with you where we build a new home in the rear of your property and when it is finished it is yours in exchange for your original old house.
The benefits to you are as follows…
You only need to move once.
You get a brand new 6 star energy rated family home on your current property.
There are no outlays required from you after an initial deposit.
There may be an extra cash bonus offered as well depending on the property values.
We offer to help moving house.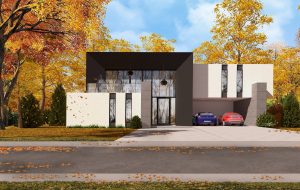 Owners of old houses in Melbourne have been "trading in" their old house for a new home in a similar way to trading in an old car for a new one but with one big difference – your old house may be worth more than the new one so the difference is paid to the actual owner as a bonus.