RENOVATE OR
DETONATE?
Re-assess, confirm or clarify your needs
with a comprehensive feasibility review
exploring your property's potential.
DESIGN & DOCUMENTATION
SERVICES
High quality design and drafting services offered at affordable rates.
UNIT
DEVELOPMENT
Find out how we can help you property develop.
HOUSE DESIGN SERVICES MELBOURNE
We love helping our clients improve their living environment through unbiased advice using great architectural solutions complimented by skilled craftsmen.
We hope to ensure the success of any project by offering our network of tried and tested industry professionals, most of which cannot be easily found on google. Acting as a conduit between the inexperienced home owner and the "down to earth" builder, we feel it is important that the client has contact with the most appropriate builder for their project.
We offer Joint Venture Proposals to create opportunities for our clients beyond their expectations. Read our amazing case studies here.
For over 30 years we have helped our clients realise the maximum potential from their property, whether they have chosen to renovate, detonate and rebuild their dream home or sub-divide and sell. The suburbs of Melbourne are full of fine examples of our creations, many are hidden treasures but some are displayed in our photo gallery on this website. We are proud of our results and the relationships we have built with our many happy customers.
Our Joint Venture Offers have also helped many of our trusted clients build without the financial burden or risk.
We are a member of the Building Designers Association of Victoria (25 years running) teamed up with fully certified and accredited industry experts including award winning Master Builders all motivated to help you realise your dream.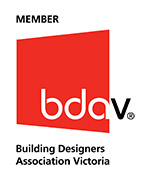 CUSTOM HOUSE DESIGN MELBOURNE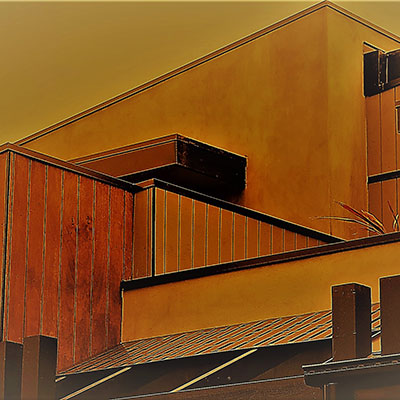 Feasibility Review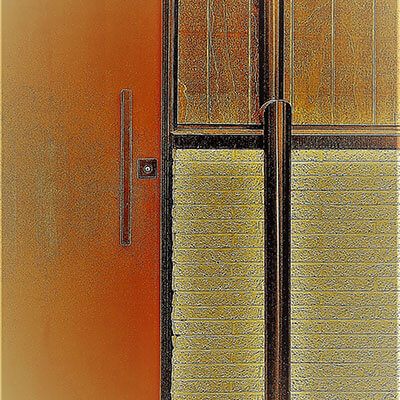 Architectural Plans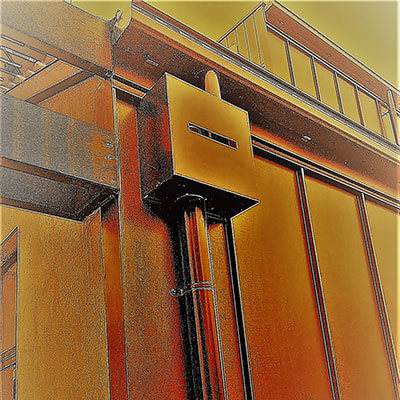 Joint Ventures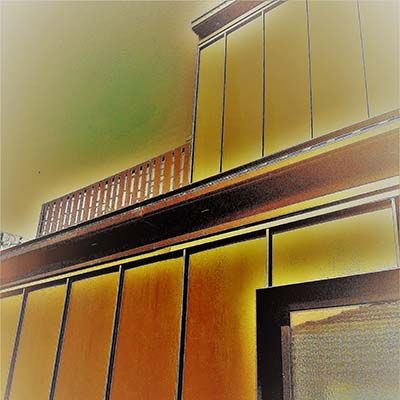 Unit Development










—

Angela, Dandenong North

We found a recommendation for Paul (House Design Solutions) as a designer on a web forum. We needed an extension on our home, we needed 2 more bedrooms and a living room. Paul quoted us over the phone, came over met with us and saw our house. During the visit he asked us what our budget was and had a really long discussion with us, we were initially impressed with the questions he asked us and how intently he listened.

The design came back almost perfect for our needs, we were very surprised how well it worked. After a few changes, he introduced us to a builder who gave us an approximate figure. We got final Drawings prepared, got four quotes from builders and ended up settling on the original builder Paul recommended. He says he only recommends one, the "most appropriate" for the job and in our case this was true.

All went very well, Paul's original quote was true and his work, expertise and reliability was above our expectations.
We have no hesitation in recommending House Design Solutions to anyone who needs a design or some drawings for their house.

Paul was fantastic to us; meeting us "afterhours" in our own home after the kids were put to sleep. Paul used our home and room sizes to probe us on our new house sizes. We thought we needed a 40 square house and he managed to fit all we needed into less than 27 squares saving us tens of thousands of dollars. His expertise on the sun and light has so far led to our house being light and warm in winter but not needing air conditioning in summer. Paul actually talked us out of installing an air conditioner suggesting we could do it later if we felt we needed it. Another saving thanks Paul.

We are glad we trusted him from our initial call to his office, where he seemed more helpful than the others.

Thanks again Paul
Hi Paul,

You may recall having drawn plans for us, around the end of last year, for an extension of one bedroom and attached bathroom, for my daughter to move in to.

The extension is now complete, and my daughter has settled in well.  I just thought I would send you a few photographs, so you can see how it has turned out.

I must also thank you for referring Colin as builder.  His work was exceptional - it is obvious he takes pride in his work, and does nothing that is not perfect.  Family and friends who came around during the building works and saw his attention to detail, were very impressed - (and he has subsequently got work from one of the family, as a result of this).

He was also notable in being there, every day, and on time !

So as you can see, it has all been good, and are very pleased with the end result.

Thank you for your part in it.
I would highly recommend Paul for his professionalism and extensive knowledge.

He is so easy to deal with and is always going that extra step whether it is with time or advice. It is very difficult to find people whose work matches the reviews but in this case Paul exceeds the feedback.
My experience with House Design Solutions has been amazing. After dealing with so many other drafting companies who were unprofessional and costly without delivering I came across an online review that sung the praises of Paul Mete. Every word has proven to be 100% accurate. Paul has been incredible from his professionalism to his personal caring attitude. My house design is very unusual but that has not stopped him from providing above and beyond helpful advice and assistance to achieve the results I wanted. He certainly puts the client first in all instances and always meets his commitments (very rare these days for others in the industry).

I have already recommended him to others seeking a draftsman and will continue to do so in future.
We engaged Paul to undertake the design of a 3 unit development. We actually interviewed 3 other designers however our decision was made easy. From the outset Paul was upfront with the process, the cost of not only his fees, but other fees that we would likely encounter along the way. This really helped with managing our budget. The design Paul produced exceed our expectations of the site and really brought our vision to life (with practical and intelligent input along the way). He worked closely with the Town Planner and is very knowledgeable on the legislative and council requirements. This made for a smooth transition from Sketch Design to Planning Approval and then Working Drawings.

We highly recommend Housing Design Solutions to anyone who is looking to undertake an investment project, or building their dream home.
We invited Paul from HDS over to investigate the feasibility of our home extension. We were worried we could not afford what we wanted to create for our home.

Paul came out for a very modest fee and offered all sorts of options that we did not realise were available. They proved to be so helpful that we changed our thinking and built two Duplex side by side homes on our site.

We effectively got our dream home for free. In fact their expert advice changed our financial situation forever as we sold one for more than the cost of construction leaving as with a fantastic home and more than was needed to furnish.

We recommend that all people have an expert come out and provide all options before making an important decision on your future. We suggest you avoid getting a company sales person visit "free of change" and instead invest a small amount in professional unbiased advice. We hope it proves as beneficial as ours did.

Thanks again to Paul, Steve and the crew at HDS we could not be happier.










—

Brent & Marleina, Eltham

When my husband and I were in the early stages of planning our dream home, we had the great fortune to be introduced to Paul Mete of House Design Solutions. At our initial meeting, we immediately found Paul to be knowledgeable, friendly and genuinely passionate about the work he does, and equally excited about our ideas. We discussed various options suitable to our land, accounting for factors such as north-facing orientation, energy efficiency and aesthetic balance that was true to our preferred building style. Paul provided us with a beautiful design that was reflective of our specific needs and perfectly suited to both our style and the complexities of our land. Even when we had to modify the design (due to external factors), Paul again delivered another design, equally suitable and one which we really love.

During the entire design process, Paul listened carefully to our needs, displaying respect and courtesy to both of us. As a female, and dealing in the male-dominated construction industry, I found this attitude rare, although very much appreciated. Selecting the right designer to bring your ideas and dreams to fruition is an important step in achieving a successful project outcome, and we are so pleased with the decision we made to engage Paul.

We unequivocally recommend the services of House Design Solutions for all of your design drawing requirements, for your next residential or commercial project.
I consider it a pleasure to write Paul a testimony based on my experience of his professional service so that others can reference and benefit too.

When I was researching for a good designer on a web forum, Paul was mentioned there especially for his specialty on the use of natural light. We would like our extension to be practical to meet incoming dependent family members' needs (two seniors and one with disability) and be filled with light and Paul was just the right fit. So I contacted Paul. Paul visited us and listened for our needs and also asked us questions we had not thought of but should have. Within his given time frame, Paul came back to us with first draft of very functional design. With some more improvement, the drawings were finalized. Our extension is now basically completed and everybody enjoys living in it.

Paul has been very warm and patient since the first phone call of my enquiry and throughout. I greatly appreciate it because English is my second language. He has our best interest in heart and is mindful of the budget.  He is very trustworthy and had given us a lot of helpful advice to smooth out potential obstacles, to prepare the inclusion list and get competitive quotes from builders. I have no reservation in recommending Paul.

我很乐意根据我领受到的专业服务为Paul写推荐,以便其他人可以参考和受益。 当我在一个网络论坛上考查寻找一个好的设计师时,论坛上特别提到Paul及他利用自然光的专长。我们希望我们的扩建可以满足即将搬来一起住的家庭成员(两个老人和一个残疾人)的需要并且宽敞明亮而Paul看来正是恰当人选,所以我联系了Paul。Paul上门访问我们,听取我们的需要,也问我们好些没有想到但应该要考虑的问题。在他给定的时间框架内,Paul设计完成了第一稿。随后有一些更多的改进,绘图完成。我们的扩建现在基本上完成,每个人都住得很满意。 从我的第一个咨询电话到整个过程, Paul一直非常温暖和耐心,对此我非常感谢,尤其因为英语是我的第二语言。他为客户的利益着想,注意预算。他非常值得信赖,在消除潜在的障碍,准备细节清单,及从建筑建设商那里得到有竞争力的报价的事项上为我们提供了许多有用的建议。我毫无保留地推荐Paul。










—

Stefanie, Ivanhoe

My partner and I bought an old home with intentions to extend, retaining only the front facade. We looked online for an architect and came across Paul Mete at House Design Solutions.

Paul was happy to visit our home and we shared our idea with him. Having also spoken to a few builders, my partner and I were aware of the huge cost involved in achieving our desired extension. Thankfully, Paul thinks outside the box and proposed the idea of dual occupancy. This concept never even  crossed our minds. Paul told us our land was just the right size and made us see the financial benefit. We did our own research and quickly realised the decision was an easy one.

We were incredibly impressed by Paul's creativity and ability to design a solution that meet all our needs. Paul addressed any concerns we had regarding the design with detailed justification. We soon learnt everything in Paul's design was carefully considered and we trusted in the process.

Our builder was very happy with Paul's drawings and we were all happy with the finished result. Today we are financially ahead and forever grateful to Paul for his suggestion to build dual occupancy. We wouldn't hesitate to recommend Paul to all our friends.
We initially engaged House Design Solutions for the design and construction of a two storey extension for our home in Northcote. Paul came out and advised us and eventually we were very happy with the proposal and keen to move forward with the build.

However, our personal circumstances changed and we decided to alter our direction towards an

investment property

instead.

Our ideas of investment were previously limited to buying property and hoping it will appreciate.

Paul was kind enough to offer some "left of centre" development advice. We are not developers and never thought of such.

However, House Design Solutions found an off market property for sale and presented us with a very lucrative offer to develop the site into units. We accepted, purchased the property and after some initial concerns developed the site through House Design Solutions into a very high yield outcome. In our case the profits were magnified by House Design Solution's great advice and knowledge and the 4 light filled units with great "street appeal" achieve higher than market rentals.

The success of our project was only possible due to close collaboration with Paul and the team at House Design Solutions. In our case they made it happen for us and exceeded our expectations.

We may now even consider that extension again Paul.
Paul from House Design Solutions was highly recommended to me by my Bricklaying and Building employer to help me with the design and plan of the extension of my house. I have had such an awesome experience with Paul and cannot recommend him highly enough. Being my first build as an owner builder and after dealing with a lot of different trades and designers you realise how switched on and thoughtful Paul really is. I was amazed at how accurate his plans were as my extension wasn't straight forward. Whenever I was in doubt or confused about something I would have another look and read over Paul's designs and things would fall in place again.

Due to building on the boundary line and being on very steep hill my surveyor was a little worried about everything being passed. But due to Paul's experience and knowledge of the local council everything passed and nothing on his plans had to be changed. He was awesome with helping us redesign the house plan from our original idea to create more space and an overall better outcome. He has been very quick to respond to any questions I've had along the way, also to point me in the right direction if needed.

I highly recommend Paul and the House Design Solution team for anyone looking to build or extend. Paul again I can't thank you enough for all your work and help along the way.










—

Mark and Vanessa, Mulgrave

We have engaged the services of Paul from House Design Solutions on a number of occasions over the last fifteen years; from the units in Brunswick to a number of simpler house extensions. We have found Paul to be easy to communicate with, open to our ideas, honest and above all very knowledgeable on all aspects of design. He is an extremely talented architect and has really thought outside the square to achieve all our goals. We were pleased to discover that House Design Solutions has remained a boutique architectural firm, still providing a personalised and

custom design service

at a very fair price; which is why we chose to use Paul (once again), for our latest home renovation in Mulgrave. As expected, he has provided us with plenty of great options and clever designs; the hardest is deciding which one to choose!

We can thoroughly recommend Paul from House Design Solutions for any project. He is truly innovative, really nice to deal with and most importantly provides tailored service whist keeping conscious of the budget.
Paul is extremely helpful, prompt and knowledgeable. He was able to answer all of our questions and stepped in to sort out some regulation issues which arose.

Paul is highly recommended!!
Paul did an awesome job with the plans for our extension. He knew what our vision was, and created it. I love how it turned out.

Thanks. I would highly recommend him.
Paul did the design and plans for our home extension and it couldn't have been easier! Fantastic to deal with and he listened to what we wanted as an end result. We ended up with what we wanted and more! Thanks Paul.










—

Graham Brown, Murrumbeena

Having worked with Paul, a relative, from House Design Solutions previously designing a stunning and perfect home extension and expert assistance in design and placement for our swimming pool it was only natural to seek his advice on property investment.

Not being sure about where to start or what we really needed we engaged Paul for advice on how we could get the best return for our investment dollar. Paul and his team were fantastic in explaining all the various options from purchase to rent through to full on

property development

.

After much thought and further consultation with Paul we were leaning towards a development project but were nervous about our inexperience and avoiding the traps associated with this option.

Paul was very patient in explaining all the options and even explored the potential for a joint venture development where Paul and the team would manage all the complex detail of design, approvals, working with builders etc. and we would be kept informed and provide input all through the process.

The joint venture option which helped in removing our anxiety, reducing our initial up front outlay and allowing us to get on with our lives with minimal disruption was the choice we went with. We entered into a joint venture with Paul in Murrumbeena.

This entailed the purchase of an existing property on a corner block and with Paul's design initiative and expertise we were able to move forward with building 2 outstanding properties delivering us an exceptional return on investment over our 10 year partnership. The professionalism and attention to detail of House Design Solutions and their hands on management of the process was second to none. The final result exceeded all our expectations and we have no hesitation in recommending Paul and his team at House Design Solutions if you are interested in maximizing returns with minimal stress whilst still maintaining overview and providing input in a

joint venture property development

.










—

Giovanni and Nicole

Whilst looking for a family home we contacted Paul from House Design Solutions for some advice about a unit we were going to bid for at auction. It wasn't big enough but we contacted House Design solutions about it's potential for expansion. Paul took time to study the unit in question and in the end he advised us against buying as it would be too difficult to extend and would never fulfil our needs. The advice was appreciated and we respected Paul's honesty given that he talked himself out of a job by being forthright and honest.

House Design Solutions suggested we look for a Development Site and provided advice on what to look for. We found a few different options but one in particular was of interest and Paul strongly recommended we pursue it. They even suggested they would buy it if we didn't.

We purchased the site and after some hard work won approval for two houses utilising House Design Solution's professional services.

As we were reluctant to get over our heads in debt we entered into a Joint Venture Agreement with the builder sacrificing one house in order to create our family home at virtually no further cost. This worked for us as we are very happy in our family home now without great overheads.

We can recommend House Design Solutions to anybody thinking of

designing or developing a house or units

.
We engaged House Design Solutions in relation to the knockdown of our existing home in north-east Melbourne and development of two townhouses on the site. Our initial plan was for a large scale renovation on the site, however Paul quickly convinced us that better options existed both in terms of financial outcome and practicality.

Paul has been excellent for us over the whole process, not only with the design of the new units, but also with guiding us through the planning process, engagement with other professionals and dealing with other potential hurdles involved with re-development. His experience has been very valuable to us as our own knowledge in these areas was limited.

Our site is on a slope and the design therefore involved some challenges. Paul's recommended design was the one we adopted. It made the most of the site, provides great "street appeal" and included many practical design elements that make a house comfortable and easy to live in.

Paul also recognises the value of energy efficient design wherever it is practical (something not all designers do) and this was important to us. We will be recommending House Design Solutions to our family and friends for their building design needs.
It has been great working with Paul to design the extension of my home. As a complete novice to home renovation, Paul's honest and friendly manner was invaluable in guiding me and making the whole process stress-free and easy. He delivered a sensible design which reflected my budget but still delivered everything I wanted, was sustainable and looked great. He worked hard to ensure the final design would make the planning permit approval as smooth as possible and worked with the council and my neighbours to ease any concerns they had. Paul is a professional and knowledgeable home designer and I would recommend him for any home project.
I am a town planner and work regularly with House Design Solutions on projects across Melbourne. Paul is passionate and innovative in his thinking and comes up with clever, one off designs that respond to the particular nuances of a site, rather than having a cut and paste approach. I commissioned Paul to design our family home extension, - a challenging project on land with a heritage overlay. The result is outstanding, - a contemporary extension that captures northern light and is a delight to live in. I highly recommend House Design Solutions.










—

Nick Katsa, Northcote

Paul and the team at House Design Solutions are an incredibly diligent, hardworking, knowledgeable, professional team. After taking on my first development project, I can not be more grateful that I was able to work with Paul. He has guided me throughout the entire process, gone above and beyond the normal customer service experience you would expect, and has spent countless unpaid hours on behalf of myself and my family working on our project. I can not recommend highly enough House Design Solutions and Paul. If you are a first-time developer or an experienced developer, look no further than Paul.










—

Nesimi Arici, Pascoe Vale

Firstly, I'd like to thank Paul from House Design Solutions for his time and patience throughout the whole design process. He was always available with amendments to the plan, and was there with us every step along the way. From the very first meeting we had with Paul on site, it was clear that he was a step above any previous consultations we've had. His ability to offer solutions and see well into the future of the

building design

is second to none and valuable in turning your dream into reality. Paul was very hands on with the facade design, and the design was very original and unique which is difficult to find in this day and age. His vast range of networking allowed us to get in touch with the right people in order to make the build as efficient and effective as possible. I will have no hesitations recommending Paul to my friends and family and am looking forward to the next time I require his services.










—

Stuart M, Fitzroy North

Paul was fantastic in dealing with drawings for a new 2 story build in inner Melbourne. He worked seamlessly across the team of engineers, surveyors and energy consultants, and was extremely proactive - Following up and chasing down issues to get the drawings out as quickly as possible. The drawings were high quality and he went above and beyond to make sure that the detail was there, and reflective of what we were looking for. On a personal note - Paul was great to deal with and a very friendly guy. Highly recommended, and I'd be happy to referee any of his work for any potential customers - Feel free to contact Paul for my details.










—

Konstantin Zorbalas

We have consulted House Design Solutions for architectural advice on our last two investment properties. As we reside overseas finding someone we really trusted was important to us. The first time we used Paul, we were impressed with his honesty and thoroughness. We also benefited from his great network of consultants who helped things run smoothly and efficiently. Paul's services are competitively priced (we did a lot of research in this matter!). Most important for us, was accountability and solid communication, as we were so far away, Paul was very flexible and accommodate time zone issues as we scheduled calls at very odd hours, for both he and us.

A number of our friends and relatives have since used House Design Solutions for their projects with equally fantastic results. We were particularly impressed with the unit development they built in Fairfield.

We can recommend House Design Solutions highly as an honest, attentive, flexible and fully accountable consultancy service that is good value for money.
We would highly recommend House Design Solutions. Paul was introduced to us by friends who also had a very positive experience. We found Paul to be professional, passionate, very knowledgeable & friendly. Paul took particular care in listening to our needs. He came up with a beautiful design that perfectly meets our needs.
Highly recommended...we approached House Design Solutions as we were considering developing our property. There were a number of challenges with the site and with the council, yet Paul worked extremely well at overcoming these. We were extremely happy with the level of service Paul provided and the favourable result of all his hard work.

During this time we were also looking at further properties to invest in and develop. Paul was extremely helpful and very patient with our continuous questions, and he offered us sound advice. Paul talked us out buying a particular property in order to offer the best for us, even though it meant he missed out on a job himself.

We are extremely happy with the service provided by Paul and his associates. We couldn't have asked for a better outcome and highly recommend this team of experienced and knowledgeable people!
We couldn't recommend Paul and the team enough! Very grateful that you brought our dream home ot life! Thank you










—

Phil Trevan, Moonee Ponds

House Design Solutions is a very apt name for this company.  We'd been thinking of a renovation for our Victoria era house for many years. Fast forward to the last couple of years we decided we needed to get this done. We approached Australian Heritage Homes (AHH) run by Renay Van Unen, by way of recommendation, to start the process again. Renay has a close involvement with Paul Mete at Housing Design Solutions. He suggested we get Paul involved.

That's when we had our "Eureka" moment. Paul immediately came up with a very sensible design which ticked all the boxes. Working closely with Paul we had a very smooth process designing and working with our council to get the necessary approvals. Our particular situation required us to go through town planning approval which requires a much more detailed approach. Paul's attention to detail and vast knowledge of building and council requirements made the process so much easier for us. And working in tandem with Renay at AHH made the process so much easier.

End result is a brilliant renovation that has actually far exceeded expectations. Some family and friends were almost brought to tears, it felt like a "Block" reveal. We can't thank Paul enough for his attention to detail, patience, and getting it right, and of course his close association with Renay at AHH.

If you are thinking of a

new home build or renovation

look no further than House Design Solutions and of course Renay over at AHH, two solutions in one, both are fantastic and extremely professional, you won't regret it.
WHY US?
We care and we would love to help you with your House Design Solution!
Our extensive experience and industry know-how is offered to our clients via. a personalised "one on one" service where the person you talk to is the same person designing and detailing your home. This boutique "small company experience" is complimented by an extensive network of tried & trusted expert industry professionals built up over years and offered to our valued clients.
Our willingness to help combined with our experience, backed up by such a great network of chosen experts ensures you are in good hands.
Drawing on 30 years of experience and with a level of care and accountability not often seen these days we are a very good choice for your housing project whether you need traditional House Design & Drafting Services or wisely choose the benefits of our customised Design and Construct model.
We would love you to join our long list of satisfied clients comfortable and happy with your new house design solution.


FEASIBILITY REPORT

Get a copy of our "Renovate or Detonate" report, showing you how we maximise the value of a real property in Melbourne.
RECENT NEWS FROM HOUSE DESIGN SOLUTIONS
Your ageing house should be more than enough to fund your Retirement Villa. Read how you can both downsize and improve your living conditions.