(Suits people with property in busy locations and people who wish to make a tax free windfall)
Did you know you can sell your house in Melbourne without an agent saving on real estate agent fees but more importantly possibly making more from the sale depending on your property and location?
You will avoid real estate agents fees, the open for inspections and the costs and headaches of the pre-sale make over and also the cost of disposing of years of accumulated things!
Over the years clients have saved tens of thousands of dollars on sale and re-purchase costs by choosing this option as the benefits to you are as follows…
No Advertising fees.
No Agent Commissions.
No pre-sale costs and effort.
No OPEN FOR INSPECTIONS
Long settlement puts you in a strong position to buy your next home with certainty increasing your bargaining power
Long settlement ensures you only need to move once saving on bridging loan costs
An investment property (unit) could be part of any agreement
Contact our office for a free feasibility assessment.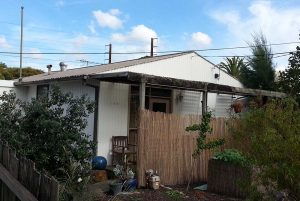 We paid over 1 million dollars for this shack on the rail line 
and
we turned it into four units as pictured below