About Us
House Design Solutions is a boutique House Design Design Firm in Melbourne with an emphasis on a personalised, highly professional service tailored specifically to suit our customer's unique needs and budget.
We believe that creative, unbiased, customised architectural design and knowledgeable advice early in any project, in collaboration with the right builder will lead to the best results for our clients.
For the last 30 years, the team directed by leading Melbourne Building Designer Paul  A.  Mete, have been producing luxury House Design Solutions throughout the suburbs of Melbourne at surprisingly affordable rates. Meeting people in their homes, discovering what they actually need and teaming up with trusted builders to create brilliant homes on budget for satisfied clients.
Our reputation for creating high yield solutions for developers is also attracting the attention of regular property owners who want both the family home and a nest egg. More and more, we are helping every day home owners profit from their property in ways they never thought possible by introducing the idea of lucrative development options tailored specifically to achieve their particular goals.
Where these developments are feasible, we are simplifying the process for our clients by utilising our expert systems and networks, sometimes even offering Joint Venture Solutions that minimise risk and expense.
Our team of trusted industry professionals who can offer you a personalised and tailored service include …….
House & Unit Design Experts
Town Planning Consultants
Engineers
Surveyors
Award winning Boutique Builders
Arborists
Traffic management engineers
Lending consultants
There are no sales people here!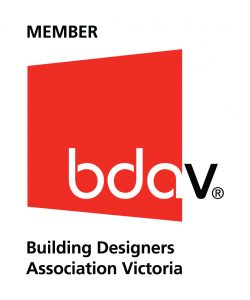 We have been a member of the Building Designers Association for over 24 years.
Our Services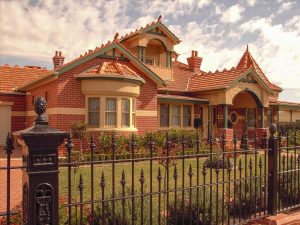 We offer expert services tailored to our client's needs.
We can begin with feasibility services…
Renovate or Detonate Reports
Initial Design Concepts and feasibility assessments.
We offer traditional House Design Services…
House Design Expertise
Documentation and Drafting
Planning Applications
We also offer Design and Construct Services…
Expert Design coupled with accurate costings
Introduction to the builder most appropriate for your project
Drafting services in collaboration with your builder
For clients interested in profiting from their properties, we offer…
Joint Venture offers catered to your particular needs
We buy property for more options
We buy back yard options or House Trade In Melbourne Offers
Property Development Made Easy Services
Our areas of expertise
We fully understand passive solar design principals including solar pathways, these are automatically embedded into all our House Design Solutions. This ensures our light filled homes enjoy a higher level of creature comfort and lower running costs which will translate into savings in construction costs as well as higher resale values. For clients wanting to explore sustainability further we offer great knowledge and experience usually prioritising towards active sustainability measures that offer the highest payback (savings).
Also, 30 years in the industry has exposed us to the best and most trustworthy builders, most of which are not the best marketers or have the best websites but do their best work "on site" for their valued customers. We have been adding tremendous value to our clients by introducing the most suitable builder early in the process and fully liaising with them to ensure the best outcome is achieved for the right budget. Our clients benefit from our innate understanding of which craftsman is most suitable for a particular build.
Our extensive experience in evey spectrum of residential construction and development is also offered to our valued customers from the very early stage on any project. We provide priceless expert advice on the most lucrative direction for them moving forward. Many of our clients have completely changed their direction based on such advice and moved towards much more beneficial choices achieving outcomes they never thought possible.
Our RENOVATE or DETONATE REPORT is a must for any owner of quality property not totally sure of the best way to proceed.