Living in a comfortable home doesn't have to cost the earth.
We create sustainable house designs that actually save you money and add to your comfort levels. The "Work From Home" phenomenon has further elevated the need for comfort, energy-saving and environmental sensitivity in house design making a sustainable house design a higher priority.

The team at House Design Solutions has always implemented passive solar design principles to limit energy use. Historically, all of our homes are well thought out and offer "eco" design measures automatically embedded into their planning aimed at saving on energy bills.
Our Sustainable House Design Service takes this to another level. If you want "cutting edge" sustainable house design to create a home that performs remarkably then let us help you. We offer this service for only a small fee above and beyond our normal services. This is because the expertise is already embedded in our practice and you just need to inform us that it is a priority to you for your particular project. We simply charge you an hourly rate for our extra time taken to properly advise you on your options and how best to implement them.
Our Sustainable House Design Service focuses on all aspects of sustainability but prioritises "value for money" eco measures over those that do not offer a justifiable payback. We can advise you in detail based on your particular circumstances.
We have listed the measures in basic terms and split them into TWO main categories.
Passive Measures are more about astute design than the expense and can usually be adopted for little cost if thought out well. Our expertise on these matters is offered free with our normal service.
Active Add On Devices aimed at saving energy/water. These usually cost money to purchase but wise incorporation of some of these measures will ensure considerable payback quickly. If you approach this wisely you can also utilise government rebates and incentives to your advantage.
A fully Sustainable House Design should incorporate as many passive measures as practical whilst also considering aesthetics, your budget and any views or site features available. Also, we can help you astutely incorporate the active "add on" measures that offer your particular circumstance the best payback. If you are working from home then this can be carefully included in the calculations to ensure the "payback" is even sooner reaching the point where profit takes over moving forward.
We have listed, in basic terms, the main measures that are considered. As discussed, the passive design elements are to a certain extent automatically incorporated into all our designs, often embedded inconspicuously. It is only when clients show a desire to prioritise sustainable house design do we make it more of a focus to achieve even high performance. Refer to the list below.
Local Climate Responsive Design
Throughout Melbourne, there are different mini-climates. Each has its own weather patterns with factors including seasonality, wind direction, rainfall and humidity.
Knowing these site-specific environmental conditions will help us to make informed design choices so that your home is energy efficient.
House Orientation
We look at which way your property faces in order to determine which room makes sense where. We take into account the pathways of the sun, typical wind direction, existing and potential site obstructions so that your heating and cooling costs are minimized.
Understanding your preferences for a lighter or darker, cooler or warmer house will ensure we customise a home that performs to your particular needs.
Windows and Glazing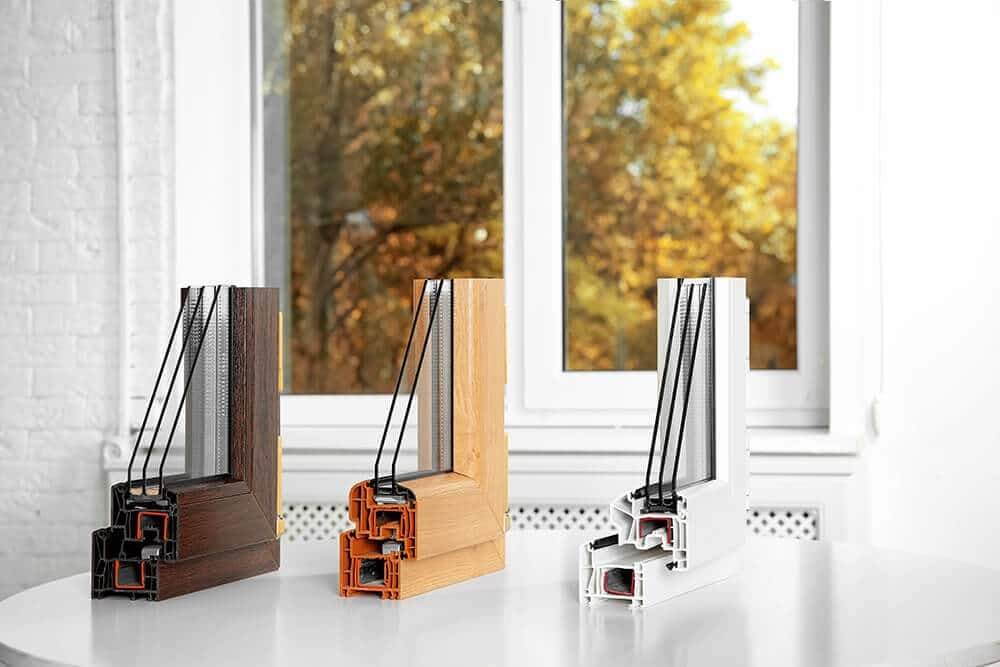 Windows and glazing are key elements of your home's design, connecting interior spaces with the outdoors. They offer light, ventilation, noise control and security.
However, when improperly planned, windows and glazing can be weak points that account for more heat gain or loss than any other element in your home.
You can maximize the benefits of your windows and glazing by employing the following passive design principles:

Select the correct glazing systems for your orientation.
Orientate larger openings to the north, and small openings to the south.
Locate window and door openings to allow natural cooling by cross ventilation.
Provide seals to openings to minimise unwanted draughts.
External Shading
Smart shading of your windows can reduce summer temperatures improving comfort and saving on cooling costs.
Shading devices include eaves, windows awnings, pergolas and even plantings.
Fixed shading must balance winter access against summer protection – dialled up or down, depending on the particular need of that part of your house.
Thermal Mass
Thermal mass is a term that describes how well a building material stores heat and can moderate the home.
Internal thermal mass is of the most benefit to any home.
A concrete slab and feature internal masonry walls are the most commonly utilised thermal regulators.
Poorly located external thermal mass can actually work against energy efficiency so this should be protected or located where it will least inhibit the home.
Passive Heating and Cooling
Passive heating and cooling cleverly utilises the pathway of the sun and breezes to heat and cool your home, saving the cost of mechanical systems.
Passive heating invites winter sun in, trapping it to be utilised while keeping summer sun out and allowing any excess summer heat a way to escape.
Some examples of passive heating and cooling systems include glazing and overhangs designed to allow maximum winter sun penetration landing on internal thermal mass whilst excluding the harsh sun in summer.
We recommend:

Highlighting windows and doors positioned to allow venting of heat in summer.
Choosing reflective colours where needed.
Spaces within your floorplan can be separated from each other in order to control their exposure to this heat and light.
Insulation
Insulation acts like a blanket – limiting the flow of heat from inside to outside.
Without proper insulation, up to two-thirds of a home's heat energy can be lost.
Examples of insulation include bulk, reflective or composite and can be installed in the roof, walls, floors and the slab edge.
Insulation should be carefully incorporated on a needs' basis.
Draft proofing
Up to 25 percent of winter heat loss from existing houses is caused by air leakage, also known as draughts or uncontrolled ventilation.
Good builders' standard construction methods reduce this leakage which is paramount to the sustainable performance of any home.
Landscaping
Clever positioning of the right type of vegetation can dramatically improve the passive design.
Both the retention and introduction of native vegetation will encourage native wildlife to flourish and enhance your lifestyle.
You can choose any of the below "active" measures to further elevate the sustainable performance of your home. Utilise our expertise to successfully incorporate them into your home, your lifestyle.
Green practices can also be incorporated on-site during construction in order to limit our carbon footprint.
Reduce, reuse, recycle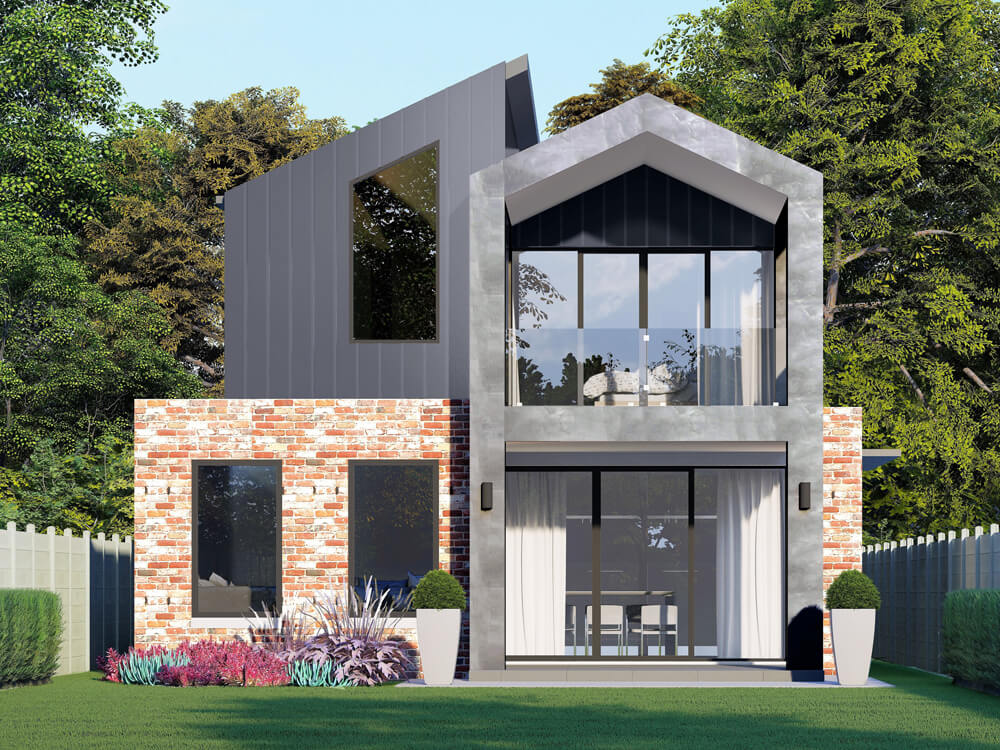 We can instruct the right builder to sort all debris on any job site:

Steel: recycled or reused.
Timber: off-cuts reused or recycled.
Cardboard and paper: recycled.
Concrete, Brick, Tile: recycled.
Excavated soil & rock: reused on-site for landscaping.
All timber: plantation-grown or recycled.
Wastewater: retaining and disposed of.
Sourcing locally
The builder can be instructed to source materials from local suppliers where possible:

Steel: recycled or re-used.
Recycled bricks (if selected by our customers).
Low-allergy building techniques can be incorporated into any build where this is a priority to our clients, often to limit adverse reactions of sensitive occupants. This means:
Low VOC painting system to all internal walls, ceiling & trims.
Low allergy floor finishes.
Gentle heating and cooling systems.
Low toxicity adhesives.
Active add-on measures such as power generation, water harvesting and solar-boosted water heating can complement a sustainably designed home. They significantly reduce your home's energy consumption. When incorporated wisely, they pay for themselves quickly before turning a profit for the rest of their lifecycle. You can choose any of the following measures. Our design expertise  will ensure these will be incorporated in the most effective way offering a payoff sooner.
Heating and Cooling
Our Green House, Sustainable Homes should not need much heating or cooling.
Cooling systems can run on solar power in order to provide heating and cooling.
Some examples of active heating and cooling systems include:

Hydronic in-slab heating system.
Solar boosted hot water.
Reversible ceiling fans in living areas and bedrooms.
5-star, zoned natural gas ducted heating.
Solar power
Installing a solar PV system will allow you to generate renewable energy and massively reduce your electricity bills. While we're happy to help, it's important to note that The Victorian Government is providing a rebate for eligible households, so this is often best sourced by the homeowner after construction has been completed.
Strategies on placement and incorporation of PV systems should be designed hand-in-hand with other important decisions, in order to create an interactive holistic green home environment.
Solar boosted hot water can dramatically reduce energy bills; this may sometimes double up as the house heating system.
Incorporated power-saving measures
Low Energy lighting is incorporated on all our Green, House, Sustainable Projects.
We can incorporate a "kill switch system" located near the exit door, shutting off power to nominated circuits in order to reduce the unnecessary drain from non-essential appliances when the house is not occupied.
We can incorporate 5 or 6-star rated appliances into the build which can be selected by you from our range of various green suppliers and manufacturers.
Water-saving measures
We can include a water tank servicing the garden and supplying all toilets for flushing. The size of this tank can be dramatically increased if this is a priority of yours.
Water-saving taps and fixtures can be chosen and incorporated into the build.
A well-designed water-saving garden can be incorporated and fun to design.
We are a little reluctant to offer "grey water" options as these can pollute the site if not executed well.
How to Create a Sustainable House Design?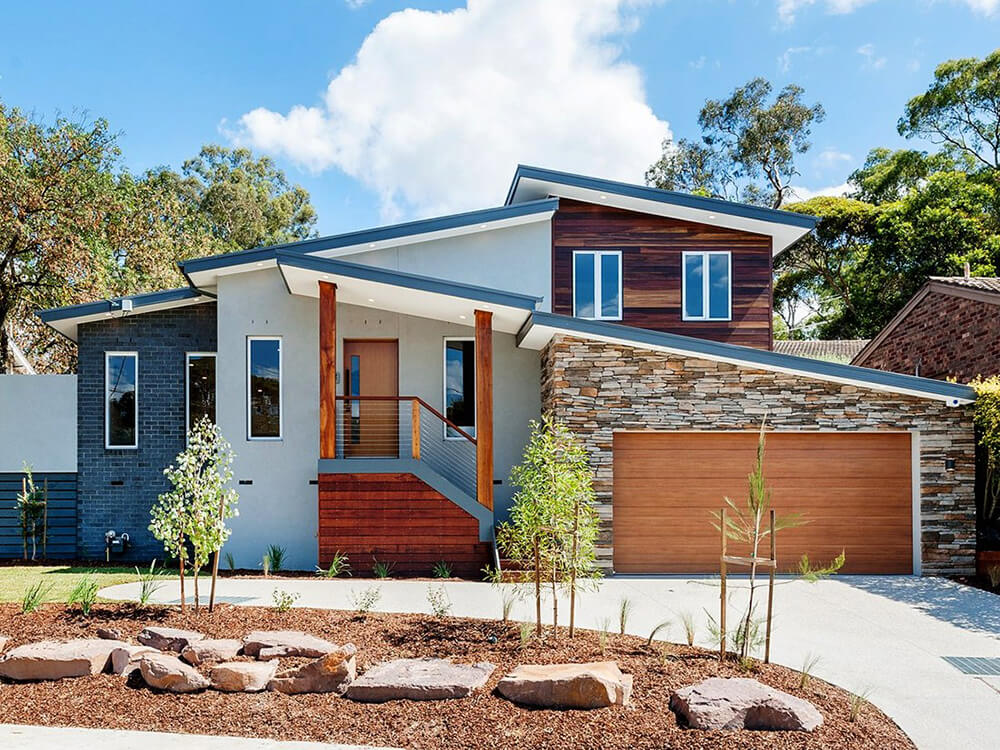 House Design Solutions can advise you on which of the above measures will offer you value and ensure a comfortable home that is much cheaper to run particularly in this "work from home" society.
Not only will this reduce your carbon footprint but the extra comfort and happiness will be enjoyed by the whole family.
All you need to do is advise us of your "eco priorities" and allow us to do what we do best.
Send us your enquiry and we will contact you with an approximate price for your project.