After such an unprecedented year in 2020 we are bravely forecasting what we think will be the Melbourne Property Market trends for the year ahead.
2020 started the year with catastrophic bushfires that featured on the news around the world.  As if this wasn't bad enough it was then followed by a global pandemic triggering a massive lockdown the likes of which Melburnians had never seen, leading to the first recession in 30 years. The result of all this saw less international migrants and permanent residents arriving into the country and a further retreat from Chinese buyers.
Could 2021 be more shocking? Unlikely!
What was pleasantly surprising was the resilience of Melbourne property prices to hold firm against predictions of doom. One would be forgiven for expecting a sharp fall if any one of the above catastrophes were to occur in isolation but to have multiple downward pressures strike at once and for the market to bounce upwards, is worth noting and should offer confidence to the astute investor.
As an investor, and expert consultant for investors for over 30 years, we wonder why there has been such market resilience, what underpinned the market and what will happen moving forward? Of course, nobody can know the answers to these questions but we will explore them in this article.
Stay at Home Economy Impacts the Melbourne Property Market
If we ignore the obvious and try to look deeply at what has happened in Melbourne we see a real push towards the STAY AT HOME ECONOMY; whatever that means.
For example, during this crisis, if we were selling laptops or software or even frypans or toilet paper we would have done quite well. Unfortunately the same cannot be said for travel agents.
THE STAY AT HOME ECONOMY is booming in all facets simply because people are working and studying from home as opposed to going to the CBD office. Beyond this, it is also difficult for them to squander money on overseas trips, fancy restaurants or corporate events as these are either unavailable or at the very least limited.
The impacts from this on real estate are unknown but we will indulge in some assumptions below…
It is safe to assume people need an extra Study Room more than ever before, perhaps even two.
It is reasonable to say people aren't quite as desperate to be very close to the CBD.
At home Alfresco Dining/Entertaining will happen more often
Family time at parks and beaches seem more valued than ever.
There will not be the massive influx of international students seen in other years.
Melbournians are unable to do the large overseas holiday for now.
When you consider the above it is reasonable to assume that larger well-appointed dwellings in nicer suburbs accessing the beach or prominent parks will offer value over smaller dwellings that happen to be located close to the CBD. People may no longer pay a premium both in price and accommodation for that CBD doorstep apartment unless it offers that extra study room and great entertainment facilities.
Nice suburbs that offer higher-end recreational opportunities, even if located further from Melbourne's CBD may become more desirable. Particularly if our next line of thinking eventuates.
Destination Australia and Possibly Destination Melbourne
Australia's handling of the epidemic has shown the world why we are the lucky country and although Melbourne's crisis response had a major hiccup our recovery is still the envy of the world. The question is: Will wealthy foreigners, particularly cashed up families, flock to live in the World's Most Liveable City? We think so! 2021 starts with our city hosting the tennis with full or semi-full stadiums broadcast to a wintery, pandemic-hit northern hemisphere. Hollywood stars are flocking to shoot movies here and high enders will use their resources to relocate here at least temporarily to get a piece of "normal" in an otherwise pandemic hit world.
Our greatest resource is our lifestyle and this cannot be dug up and shipped off cheaply. Any wealthy foreigner wanting "the great Australian dream" will need to buy up and move here. We can see a real desire for this trend moving forward particularly from places where the virus hit hard or where there are storm clouds brewing.
Melbourne more than any other piece of OZ offers this lifestyle experience without forgoing culture.
This could mean Hong Kong millionaires relocating to Glen Waverly or Box Hill, or well-to-do Londoners settling in Mont Albert or Sandringham and paying in pounds for the right to do so.
Government Spending Equals Growth!
This works on many levels. This crisis has already shown increases in government initiatives help stimulate the economy and historically Melbourne infrastructure improvements have translated to higher property values in areas where improvements are enjoyed most.
We are seeing new schools built, new train stations opened and level crossings removed like never before.
Those suburbs on the receiving end will inevitably grow in value as people flock to enjoy the spoils.
Very Low Interest Rates Can Only Help the Property Market Grow
People can afford to improve their homes if their mortgage repayments are low and investors will be stimulated to invest when money is cheap even if real estate isn't. Foreclosures are less likely to occur when interest pressures are lower. Also, the impacts of lower rental yields will be felt less when money is cheap.
All this bodes well for middle suburban Melbourne providing our government continues to handle unprecedented challenges well.
Low interest rates, new infrastructure, good pandemic response and a desire for our lifestyle combined with our inability to squander our money elsewhere should see heavy investment in our market.
Investment in holiday homes, extensions to our existing homes and developments that create family homes are our expectations for 2021 and beyond. That is where we think the smart money will be directed.
House Design and Development Services Melbourne
Projects like the Ivanhoe units or the Murrumbeena unit development or Malvern East are different examples of developments that create two family homes. We expect this to be the winning formula in 2021.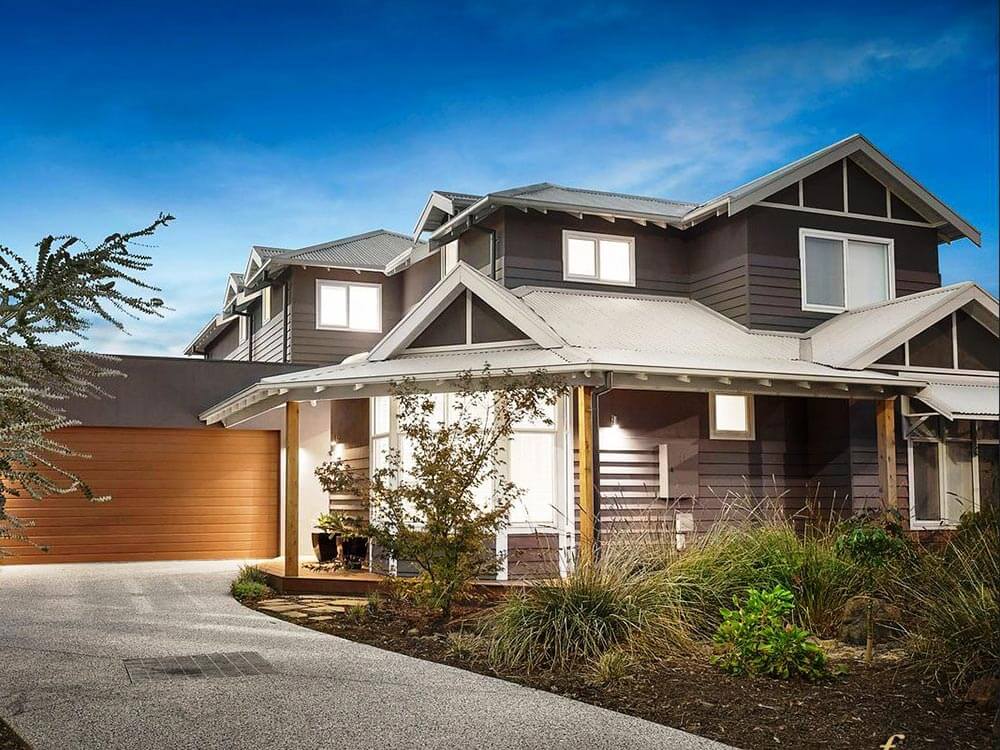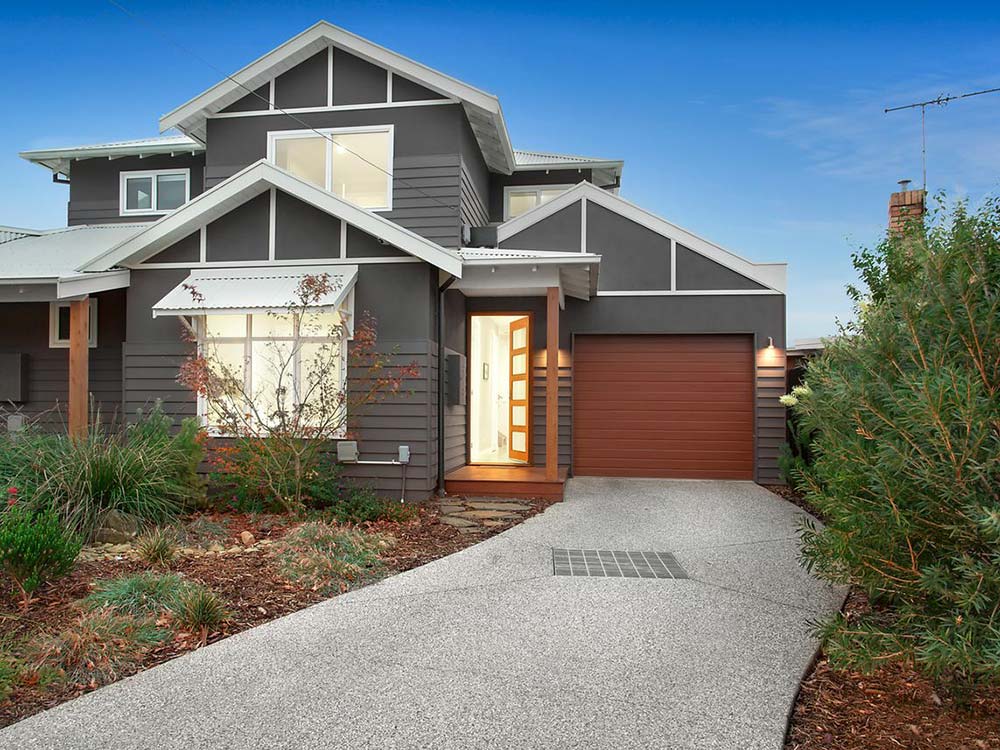 Seen above is our design in Ivanhoe where the council was concerned about the impact of a duplex so our approved design appeared as one home from the street, while still filling the functional roles of two units. Rudy, the builder stepped up and exceeded our client's expectations.
Below is our Duplex two-family home design in Chelsea. Very close to parklands and a short walk from the beach. Government removal of level crossings will effectively make it even closer to the beach as the walk is now reduced to a straight line.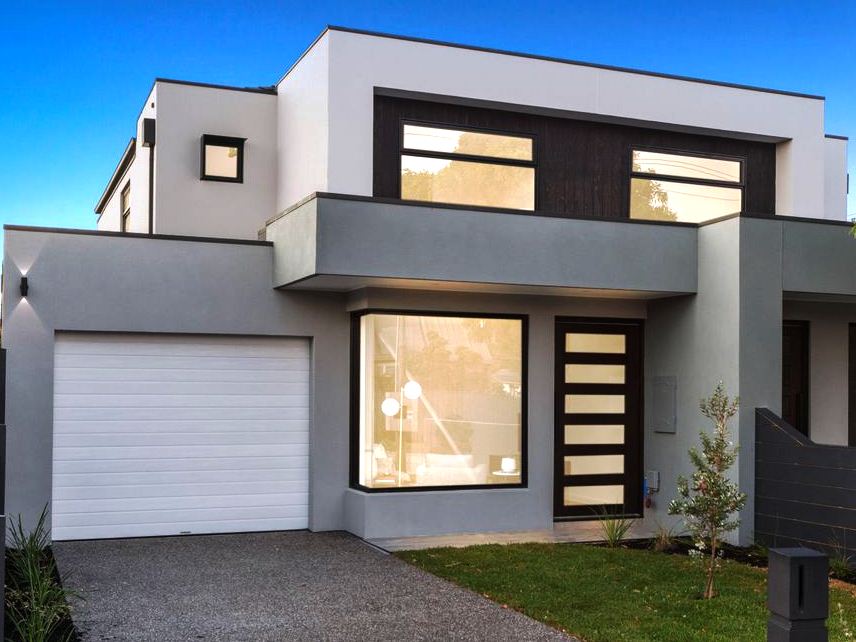 ---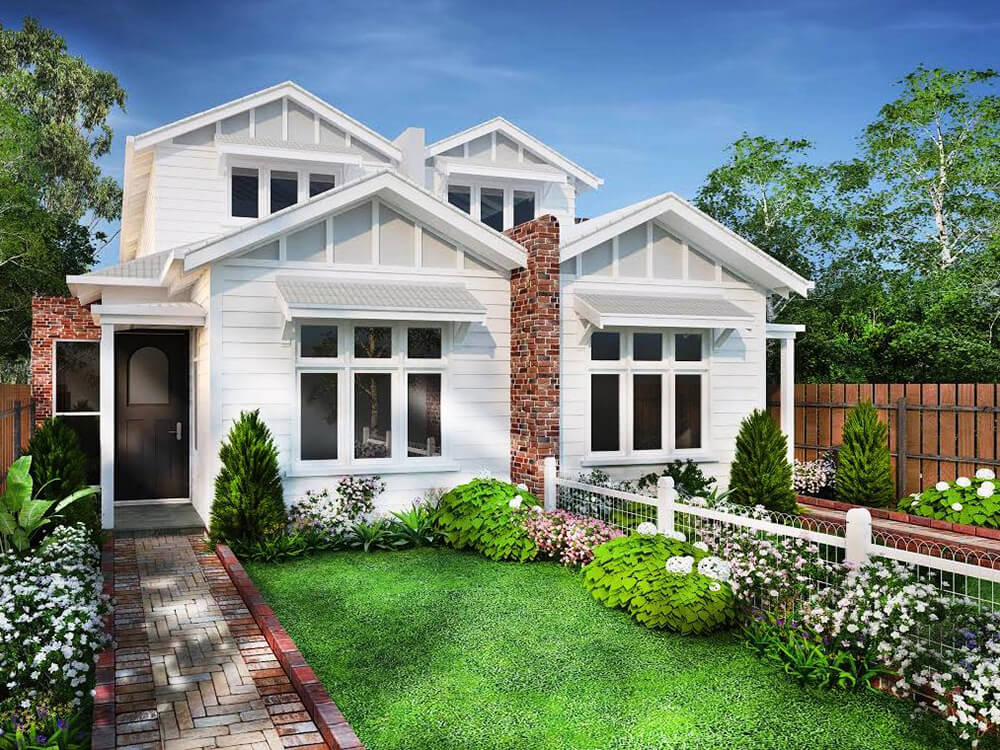 Upgrades to High Street, removal of level crossings and the duplication of the Chandler Highway will ensure prices continue to rise in inner city Northcote where construction is about to start on two inner suburban family homes.
Extending your home utilising government grants may be your 2021 splurge in lieu of that gelato in Rome or Paella in Spain. Now that the study and extra living area is needed people are enjoying the opportunity to pour money into their biggest investment. Whether it is going upstairs like the Caulfield Extension or out like our Oakleigh South Extension, now seems a really good time to add value and comfort to the place you will be spending more time in.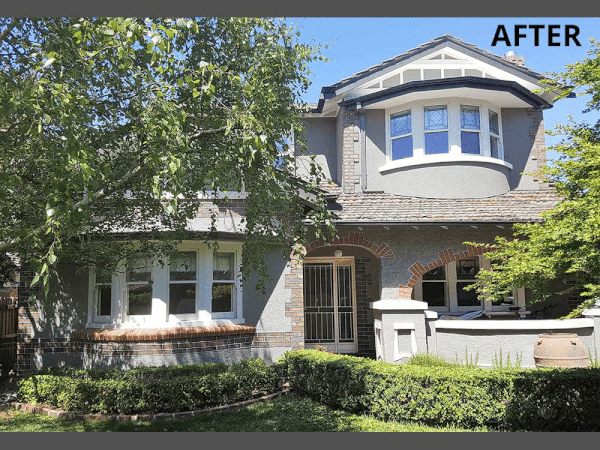 We were careful not to adversely effect the heritage value of this bungalow. In the end we boldly opted for a high end upper extension solution that compliments the architecture. Most agree we have only added to the charming façade.
The builder of this extension is our favourite extension builder although you will never find him on google.
Colin has been plying his trade for many years impressing people with his price and quality.
---
Of course, a Holiday home within striking distance of Melbourne may be much more desirable as a result of the current situation. You can spend more time there even working from your second home now that the city office only requires your attendance sporadically. The French Riviera will have to wait a while whereas Lorne or Inverloch may become more of your Covid Normal. Although we would prefer the Greek Islands to Phillip Island the latter is an hour from the World's Most Liveable City.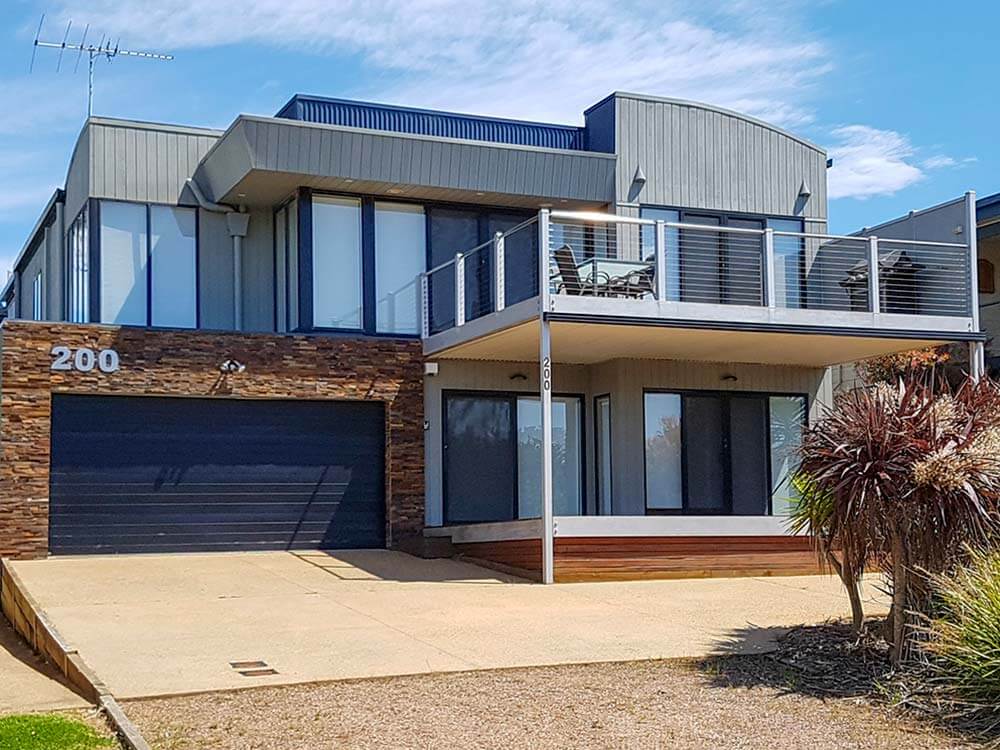 Our Smith Beach Phillip Island Holiday Home Design has stood the test of time. Some agree it looks better now than 15 years ago when it was built.
If you need a new laptop, a frying pan or toilet paper feel free to visit the shop of your choice but don't forget the mask and sanitiser. Otherwise, buy it online noticing you are part of the STAY AT HOME ECONOMY. If you need a new study space or extra living room or feel it is time to finally renovate your kitchen contact us for professional advice on your best options.
If you wish to upgrade your home we can help with great design ideas and recommendations on the most appropriate builder for your particular project.
If you love your location but loathe your house, we can help you upgrade your living conditions, even without the money to do so by first helping to unlock the hidden equity in your home and then cleverly using it to fund a renovation or replacement dwelling through our New for Old Changeover or Sell Your Backyard options.
House Design Solution has been offering Melbournians advice on Design and Development for over 30 years and after 2020 it is safe to say we have seen it all.