Do you need a bigger home? Do you love where you live but find your current house limited?
A house extension or renovation may be needed!
Before you go too far, we have prepared a step by step guide to ensure you make informed choices on how best to "get the ball rolling" with a house extension in suburban Melbourne.
1. Need Space but Not Sure How Best to Create It
Deciding whether to renovate or detonate is one of the hardest questions. The conundrum of whether to move or improve is usually based on how much you love your locality combined with the "extendibility" of your existing house. If you feel certain you need a new house then check out our project gallery showing some of our new home creations. If an extension seems your best option then proceed to step 2 below.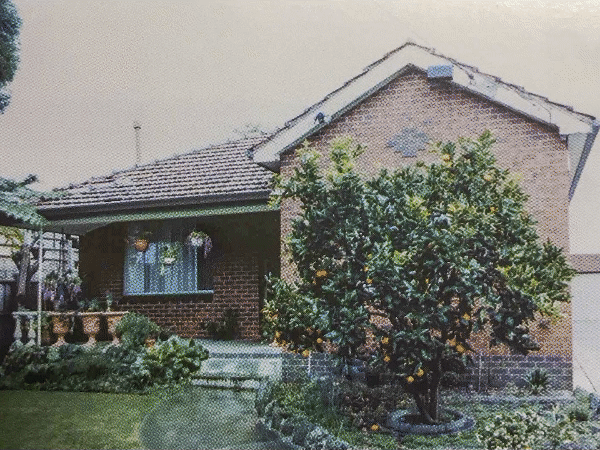 2. Budget
The cost of improvements can vary dramatically, specific to exactly what is needed which makes it really hard to quantify early. It might be wise to speak to a profession to get an "early ball park estimate" in order to establish basic feasibility. There are no certainties at such an early stage but it is important to ascertain IF what you need is realistically affordable for you. Be honest about what you want and avoid getting "low ball estimates" that sound great but lead you down a false pathway.
3. Regulation and Restrictions
A professional will be able to ascertain what regulatory restrictions apply to your property. In Melbourne the main issue to address is TOWN PLANNING restrictions and overlays as these can dramatically limit what can be done with your home and how long a permit will take. House Design Solutions offers a FREE regulatory assessment of your property and a preliminary cost estimate.
4. Designer
Design is a very important part of any extension. Decide what kind of service best serves your particular needs.
Architects can offer a first class service usually at a considerable cost both directly; and indirectly through higher construction costs. If magazine quality spaces are your aim then the right architect may be your best choice here.
Builders and draftspersons generally offer a simplistic budget end service that if managed well could save you money although we often see poorly designed extensions costing people opportunity losses.  In our 30 years in the industry we have often been forced to demolish the poorly designed or built extension before proceeding with the right design solution.
Building Designers should offer the best overall design service striking a balance between budget and aesthetics optimising your layout to suit all aspects of the brief including budget. The right Building Designer should be aiming to more than pay for themselves through good advice and great architectural solutions.
5. Designing Your Dream
We have written many articles on the merits of good extension design and how much it will benefit your life moving forward if you get it right. Topics such as Green Home Design for Comfort and Cost Effectiveness and 5 Important Tips for a House Extension in Melbourne may be worth a read. Ultimately you should consult the right expert for you and they should help you create a design solution that transforms your house into your site responsive dream home. A clever extension design may also transform your façade into something you can be proud of, often at minimal extra cost.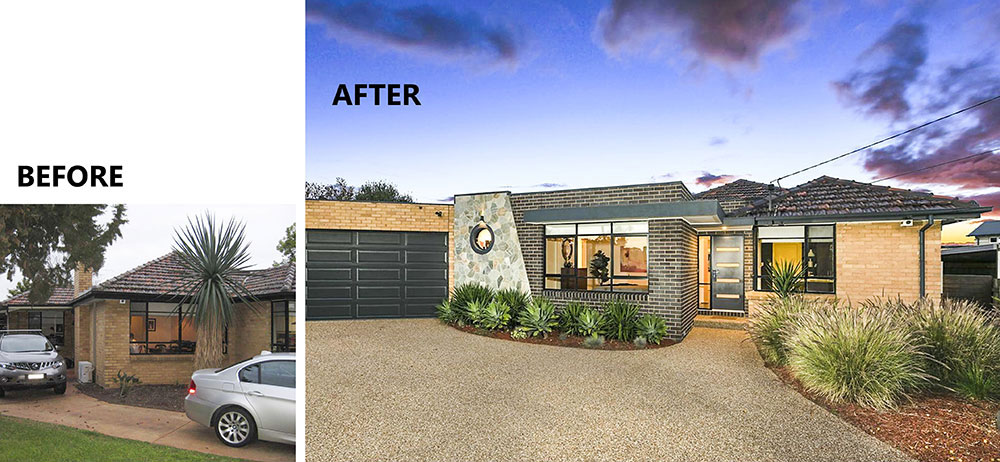 Our Oakleigh South extension design not only added valuable space but also transformed the look of the home.  On a "shoestring budget" we were forced to work with the existing architecture and could not afford to render or change the existing roof colour. 
Read the story of our Oakleigh South project in our Projects Gallery.
6. Budget Revisited
Once you have a design it is very important that you re-check the "ballpark estimate" to verify the feasibility of the project. This step is often overlooked and can cause great regret later. It is important to remain realistic on price throughout the project and knowing that something is affordable or unaffordable early despite the lack of detail available will save a lot of cost and hardship later. Sometimes a pleasantly surprising estimate is an inspiration to enlarge the design or include the pool you have always dreamed of.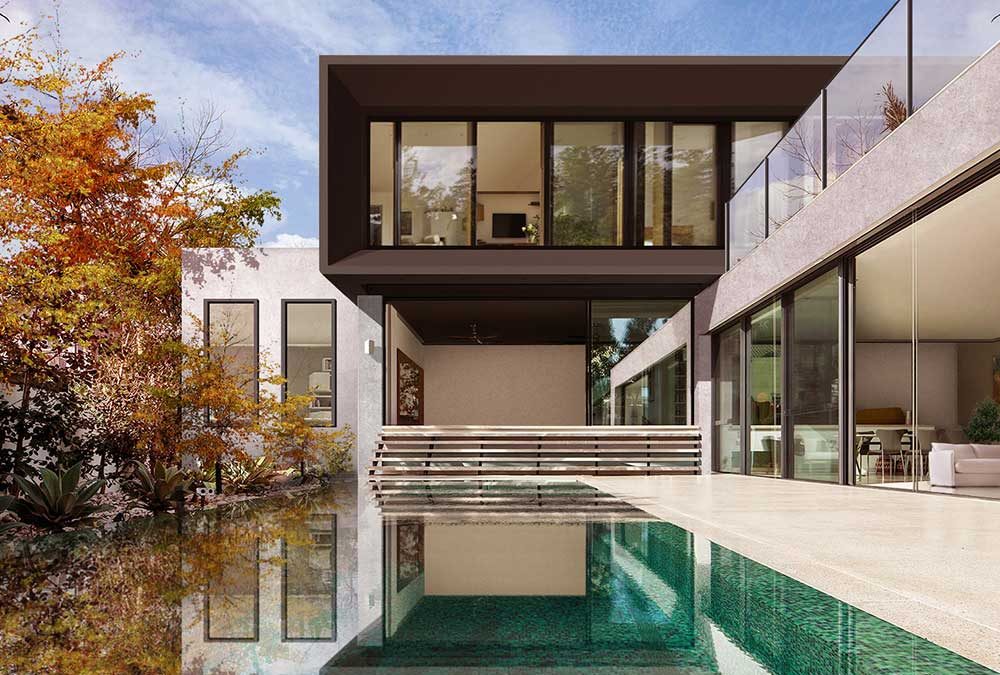 A poolside garden can be integrated into any design.
You should retain the option of cutting it out if it proves unaffordable. 
7. Planning
Plans and full documentation should proceed if you are fairly sure the design is within budget. Some homes in Melbourne will need costly Town Planning Permits but most don't. As discussed earlier, Town Planning Issues take time and money to resolve and can limit what you can create on your property.
Once Planning is resolved you will need Working Drawings (building type plans) as well as Engineering and Sustainability Assessments. Some people engage the builder before preparing these documents and ask the builder to include them as part of their service.
8. Finding the Right Builder
Our experience has been that most people are best served by maintaining competitiveness, holding off on committing to a builder until all detailed documents are available and a proper tendering process can be executed. House Design Solutions arm inexperienced home owners with the knowledge on how best to approach builders and which builders are the most appropriate for their particular project. If you "play your cards right" you can save tens of thousands of dollars during this process. We have written many articles on the art of finding builders including Buying a Handbag vs Choosing a Builder and Finding the Right Builder for Your House Design in Melbourne. We aim to offer insight into how you can benefit from getting this most important step right.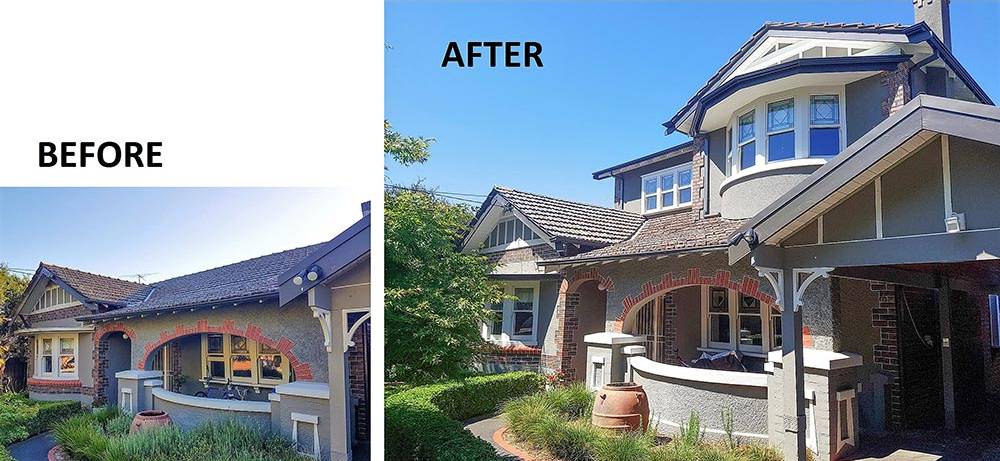 The builder of this extension is our favourite extension builder although you will never find him on google.
Colin has been applying his trade for many years impressing people with his price and quality.
9. Government Incentives
Government incentives post COVID are on offer by state and federal governments aimed at stimulating activity. Check what is currently available but be careful as offers change quite regularly. Our article on the Homebuilder Grant is worth a read. Beyond these, items like solar PV cells attract massive government rebates if you play your cards right. The incentive only applies to the owner adding to their existing home not to builders as part of an extension. Check the "fine print" yourself in order to be savvy. Before deciding on a builder make sure you can fully utilise these offers.
10. Building Permit
We have found that the successful builder is best placed to obtain a building permit from their Private Building Surveyor not usually the council. If all documents are in place this should be a relatively simple process which technically cannot be done until the builder is elected and they have registered your project and taken out the necessary insurances.
11. Start Building
Now for the easy part!
12. Enjoy Your New Living Spaces
Enjoy your new living spaces and don't forget to offer feedback and reviews in order to help others decide who they should trust with their most important investment. Google and Facebook contain many reviews on our services. Our testimonial page republishes these for others to view. Feel free to contact the reviewers themselves so you can discuss how we helped them on their project as each has a different storey to tell.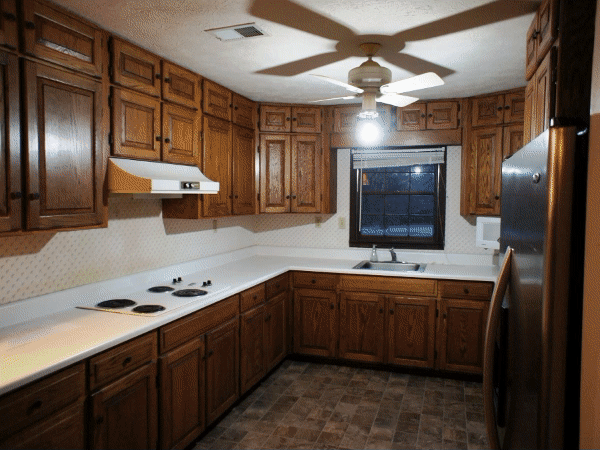 House Design Solutions
have been involved in house design and development in Melbourne and Metropolitan areas for over 30 years.
Contact Paul
to get a free regulatory assessment and preliminary cost estimate for your home transformation.