The team at House Design Solutions sincerely hope you and your family can stay safe during this crisis.
Our thoughts are with the people who have been affected by this unprecedented event. We salute the healthcare workers around the world who are on the frontline working to help the needy and contain the virus.
STAGE 4
We are OPEN FOR BUSINESS and we are here to help our clients where we can!
For some, we will offer business almost as per usual. We will provide our regular services, and if a visit is required, we will conduct this by following the government policy on gatherings. We have noticed an increase in inquiry and an increase in request for services. The increase is most likely due to people having more time than usual at home to consider extensions and new builds.
For others, who are concerned about their financial future, we may be able to help unlock the equity hidden in their property, making it accessible at a time when it is most needed.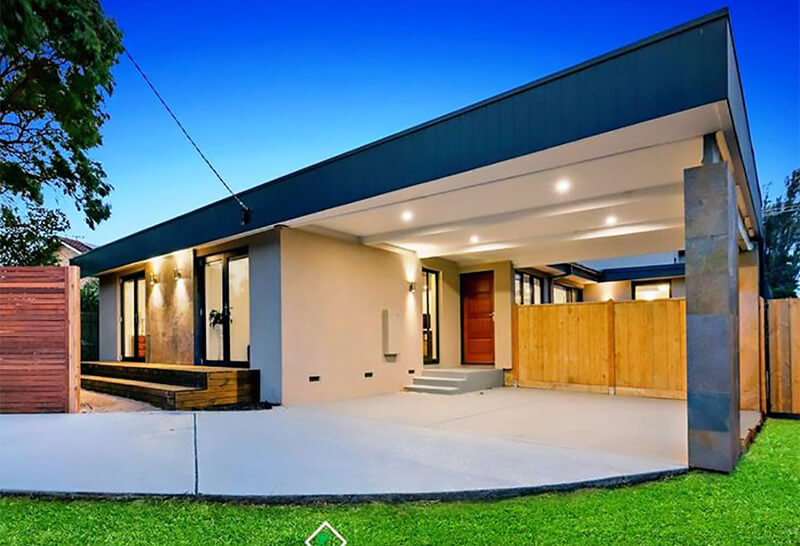 Seaford
Find out how we help unlock the equity hidden in your property by visiting the links below. In a crisis like this, there are fewer certainties than usual, but a smart move now may set you up with a sellable commodity in the future while still maintaining your family home. The profits you can make may be worth a few years in salary while the sacrifices may be negligible.
If you own property but need a cash injection, you may be able to sell your backyard.
You should consider options like downsizing your home while profiting where this is suitable.
To read about our recent New for Old Changeover in Seaford click here.
With 30 years as Melbourne's house design and development experts, we can consult with you on your particular situation and needs, analyse your property and make very accurate recommendations that may cover a number of different solutions. Flexibility may be your best asset in a time of crisis.
Our home/office set up at the Eureka Tower allows us to practice almost as per usual but with limitations on visits to comply with the current reinstated Stage 4 government regulations.
Stage 4 allows us to visit sites (including people's homes) where a visit is essential to furthering the project. As per the current restrictions we will be wearing a mask, sanitising  and maintaining distance.
Our key priority remains at all times the safety and well-being of all who have interactions with our business; therefore, the measures we have in place are as follows:
We have increased cleaning measures and will have hand sanitiser available for visits.
While we will not greet you with a handshake, we can assure you we will still provide you with our usual honest, caring and reliable service.
We are asking customers who are booking in appointments to answer a few questions about any recent travel and their health.
We ask that any customers who have travelled overseas in the past 14 days, might be unwell or showing symptoms of COVID-19 to please advise us in advance. There is no shame in being overcautious at this time as this is precisely what is needed to beat the spread. We can always reconvene in a couple of weeks if need be.
We will be wearing a mask.
We are committed to doing everything we can to keep our colleagues and customers safe, and we look forward to getting our great city back to normal as soon as possible. We thank you for your patience and understanding of our overcautiousness at this time.
We expect that you may be feeling anxious about the build of your new home and whether or not construction will continue. In the Prime Minister's recent statement updating the community on Coronavirus measures, he has explicitly stated that construction sites are an essential service and will remain open. Therefore, we are continuing with the planning of projects. Builders have incorporated distancing measures onsite, and building materials remain accessible.
For some people experiencing hardship or concerned about the future, the right planning or strategy now may provide the windfall needed to navigate this crisis best.
We are here to help!
To read about our recent development in Cheltenham or to book an inspection click here.