Retirees, or near-retirees who love where they live but are finding it hard to enjoy their cold and ageing house may be wondering how best to transform their home into something more comfortable, particularly if funds are tight.
Often older houses have too many steps, are difficult to heat and cool and offer bathrooms and kitchens that are not fit for purpose. These "structural" concerns will only magnify as you move forward in life. Inappropriate houses can lead to adverse health effects and sometimes force an early and unnecessary exit to a retirement village.
Most Melbournian homeowners have benefitted from the dramatic house price increases of the post-lockdown era making them "equity rich" but not necessarily cash-rich. Only if you "play your cards right" can you convert this EQUITY into a home living environment that can be really enjoyed moving forward. Astute decisions using your equity can enable you to create your own "Retirement Villa" in the location you currently live at no monetary cost whilst at the same time significantly increasing your bank ballance.
Downsizing in a clever way without giving up wealth is possible and in most cases seems by far the best option for any homeowner who wants comfort over size! The key is not to give up the equity in the process.
Downsizing whilst upgrading your living conditions at no monetary cost is what our House Trade in Melbourne is all about.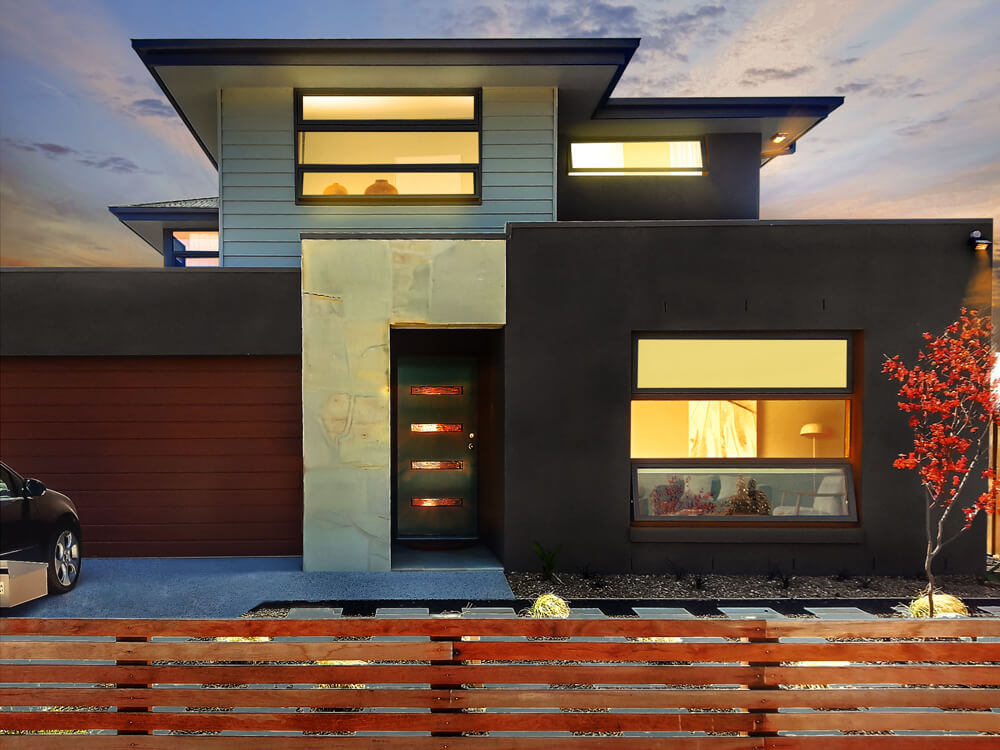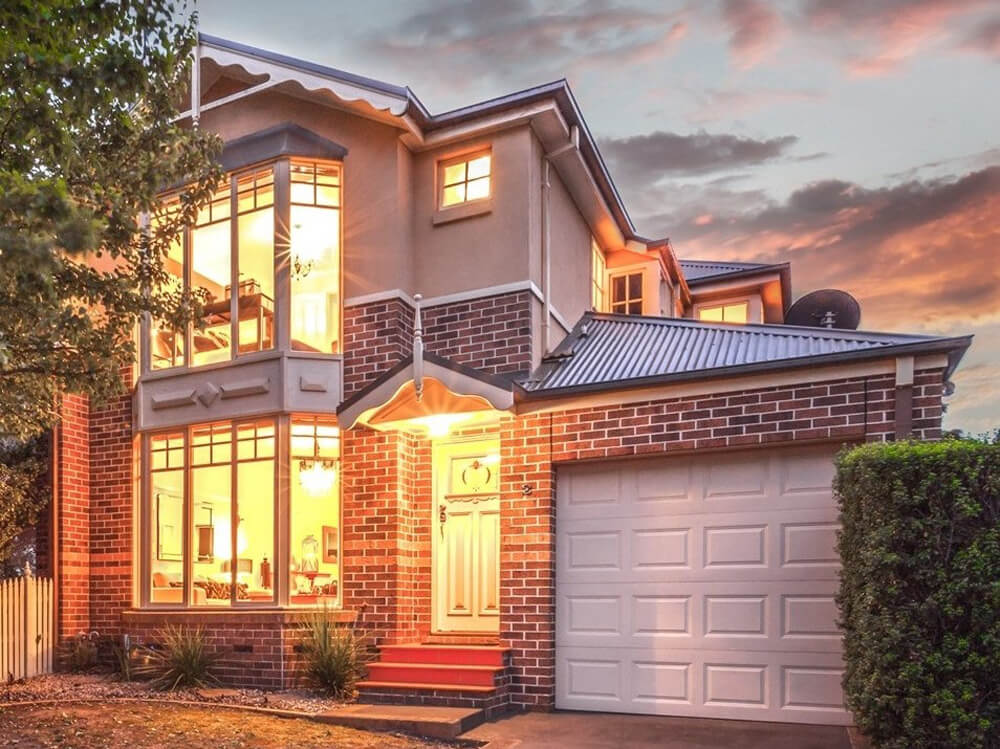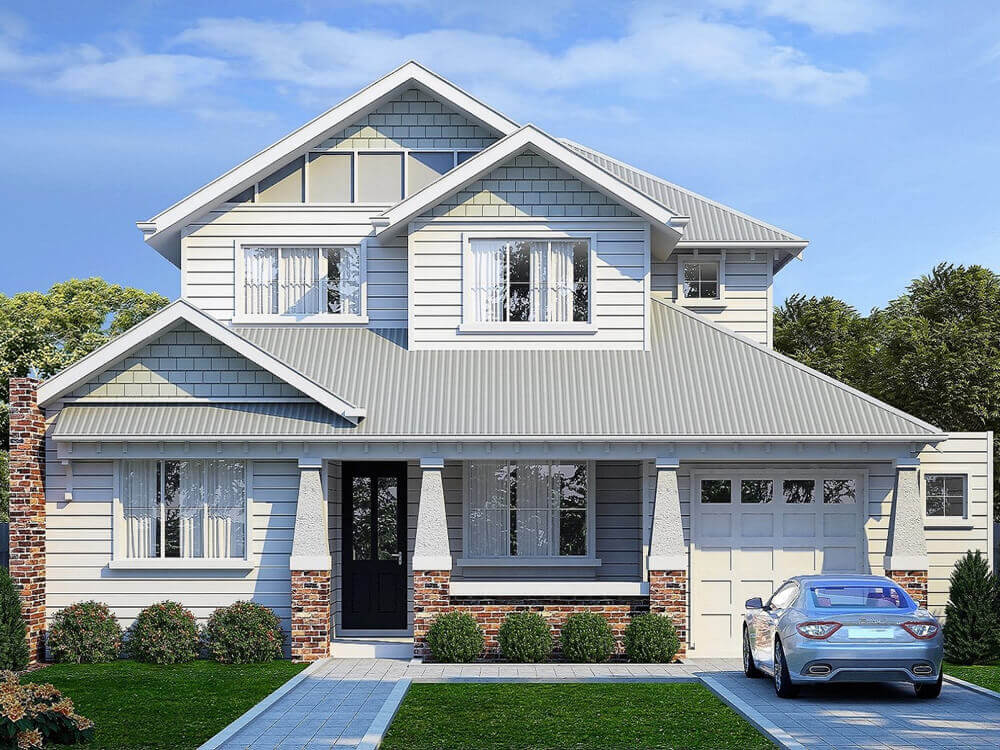 House Trade-In Melbourne with House Design Solutions
House Design Solutions have been experts in house design & development for over 30 years. We help "downsizers" benefit from their property even if they do not have the available cash flow to do so. We start by helping owners unlock the "hidden" equity in their property and use this to fund a development that will serve them moving forward. This usually takes the shape of a brand new, energy-efficient, custom-designed, low maintenance home set in landscaped gardens on their own property. A swimming pool or greenhouse or edible garden may even be incorporated as an external feature, whilst inside, the new kitchen and bathrooms can be complemented by a lift or fine artwork or just really good architecture which invites in the winter sun, excluding the harsh summer heat.
A House Trade-In Melbourne works by you offering your old house at the front as payment for your new home at the rear in a similar way to buying a new car by trading in your old car. The main difference from a car trade-in is that your old house is more than enough to pay for the new one and we usually also offer you a significant cash payout as well to ensure you get value for your equity.
Benefits of a House Trade-In Melbourne

You get a brand new custom-designed home at no monetary cost.
Often there is a significant, bonus cash payout.
You get to customise your new layout and colours.
No need to climb steps into your house anymore as the new home should be far more accessible.
All new houses are 6 stars rated meaning they are more comfortable, easier/cheaper to heat and cool.
You stay in your current location.
You only need to move once and within the same site.
No need to deal with agents and "open for inspections" when selling.
No pre-sale house makeover is required as this does not rely on any sale.
No need to deal with agents and "open for inspections" when re-buying.
You should enjoy much lower living costs & bills moving forward in your new comfortable home.
Your new home and landscaped garden will be very low maintenance.
Luxury items such as a pool or lift may now be affordable.
The final result should be an increase in your personal wealth or at least you should be no worse off.

Retirement Villa vs Retirement Village
People with ageing houses on corner sites or properties with large rear yards in established areas should really consider creating a "Retirement Villa" on their own property as opposed to considering the option of a retirement village. Creating a custom designed Retirement Villa on your own property will certainly be a simpler and cheaper option than selling your current house and repurchasing a new downsized home once you consider all the costs and issues involved in those two sales. Dealing with the "clean up", the agents and the taxman, all twice, seems a far less desirable choice for most people. It may prove far easier and more fruitful to use your equity wiser.
Your ageing house should be more than enough to fund the entire process even if it needs significant work. We are better placed to take on all renovation or maintenance issues as this is our area of expertise. We can even help with any rubbish removal or clean up, just simply move in to your new home across the driveway and settle into a hassle-free life.
The dream of a smooth transition into your new home in the area you are used to, at no monetary cost, in a low maintenance setting with the guarantee of reduced running costs can be a reality with our House Trade-In Melbourne.