At the House Design Solutions we believe in the value of professional advice and consultations early in a project, as opposed to a sales visit or basic advice from a builder. We know of dozens of examples where our expertise has added tremendous value to our customers' lives. From avoiding the wasted cost of demolishing a recently renovated bathroom or kitchen to significantly contributing to the Ivanhoe couple's three quarters of a million dollar windfall, it is important that earlier intervention from real experts ensures you are on the best possible course to transform your home or bank account.
Often our clients are shocked and amazed at what options they have available. We find it interesting how often people with little or no experience make important decisions on their biggest investment without the full understanding of what is possible. This problem is often further compounded by sales people or builders (so called experts) who should know better but prefer a sale or a build over what is best for the client. Often the builder doesn't know himself what options are best adding further misunderstanding.
Below are real life stories of how we have helped shape people's lives and living conditions for the better. We are not sure if we can make you a million dollars like the Northcote Family or if we can create a big backyard where you thought one was not possible like the Oakleigh South Family but if you don't get professional expert advice from day one then you'll never know. We would hate to think how the Ivanhoe couple would be fairing now if a sales consultant from one of the big extension companies went around and signed them up on the extension they assumed was their best option. They would never know the three quarter of a million windfall that followed after our visit a couple of years ago.
The Ivanhoe Couple
We visited them in their home with the thought of providing them with the extension they were planning. The existing house needed a lot of work including an extension of the living space. From the moment our design team got there it was apparent other options needed consideration. Paul, our head building designer, made the suggestion that a "Two house unit development" was by far the best option for them moving forward. Rather than pouring money into the existing money pit it was suggested they could have their large new home with a good size yard and it would come at no cost to them. In fact they may well profit from the experience. The suggestion met early resistance so we accepted their decision and moved forward taking away measurements of their existing house with the intention to proceed with their original extension ideas. Early the next week we received the call from them that they had thought about our suggestion and the numbers were too good to ignore.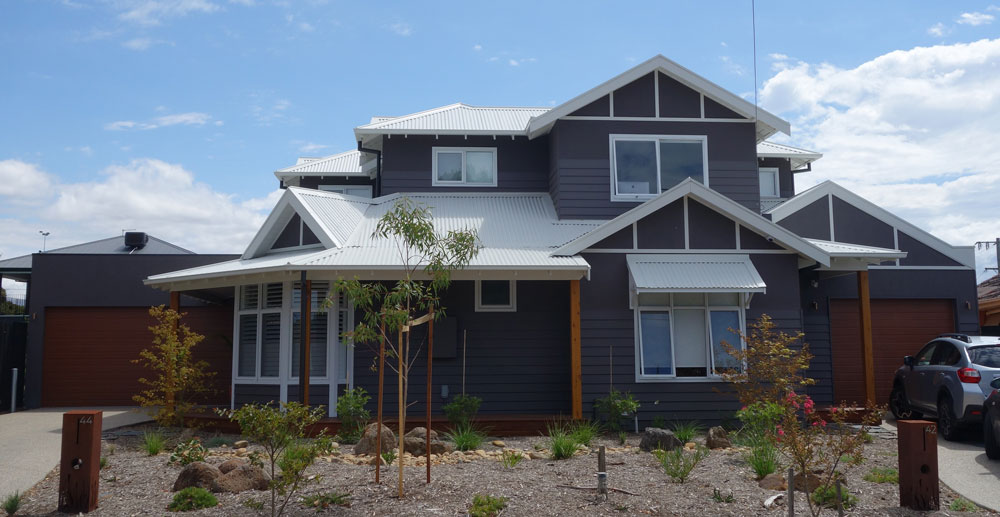 The rest is history, a two house development was built. They live in one and ended up keeping the other as a rental. We estimate the Ivanhoe couple are better off by around three quarters of a million dollars because we walked through their door rather than a simple builder or salesperson.
The Oakleigh Family
We were engaged by them to create a cheap extension that would do them for the next couple of years in their "terminally ill" family home until they could move to somewhere with a backyard. The house was one of those houses that was originally positioned very poorly on the site leaving no meaningful back yard and a very exposed front yard.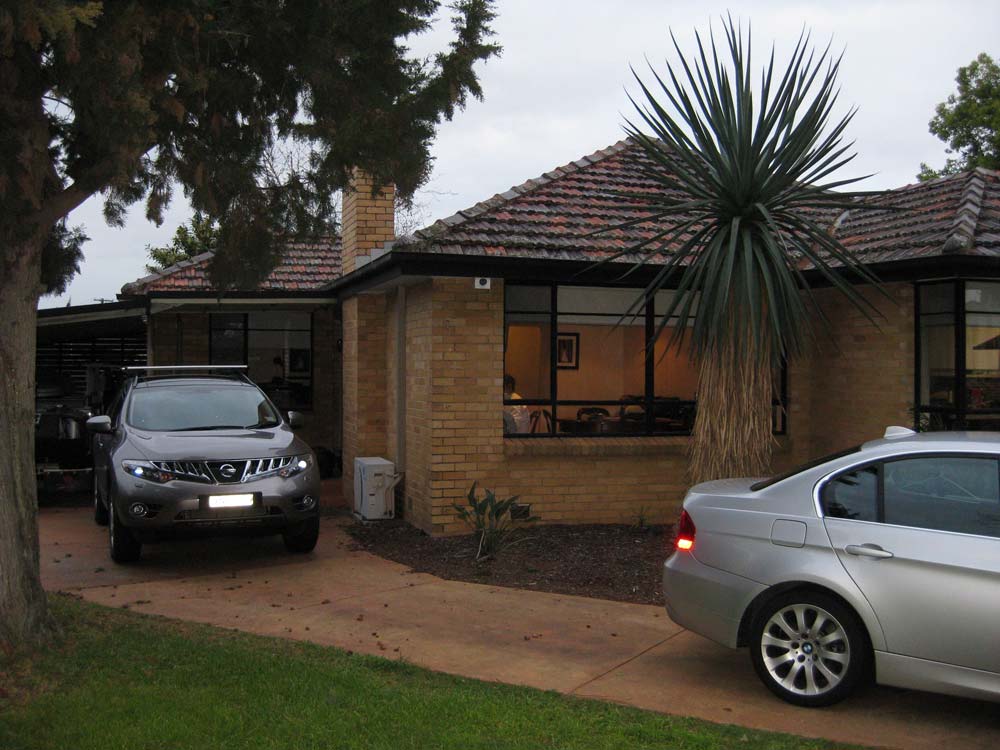 Initially, rather than conceding defeat on this house, we asked some probing questions. The main focus was, if we could magically rotate the house so the living areas flowed onto a generous back yard would they be happy staying and would their budget be higher. They answered hypothetically that they could find a little more money and they would stay indefinitely if the sins of the house were rectified but understood this was simply not possible. Our design team took this as a challenge and produced a brilliant solution that was both cheap and life changing for the Oakleigh family. We cleverly proposed a garage at the front blocking part of the front yard off in order to create a new rear yard flowing from newly proposed sliding doors on the existing living room. To save money we complimented the existing "blond brick" 60s victim façade with a "retro" design which most agree is a stunning result for the money.
The family stayed and have no plans to move. One wonders where these guys would be today if a sales person or builder have given them extension advice rather that our expert consultation and design.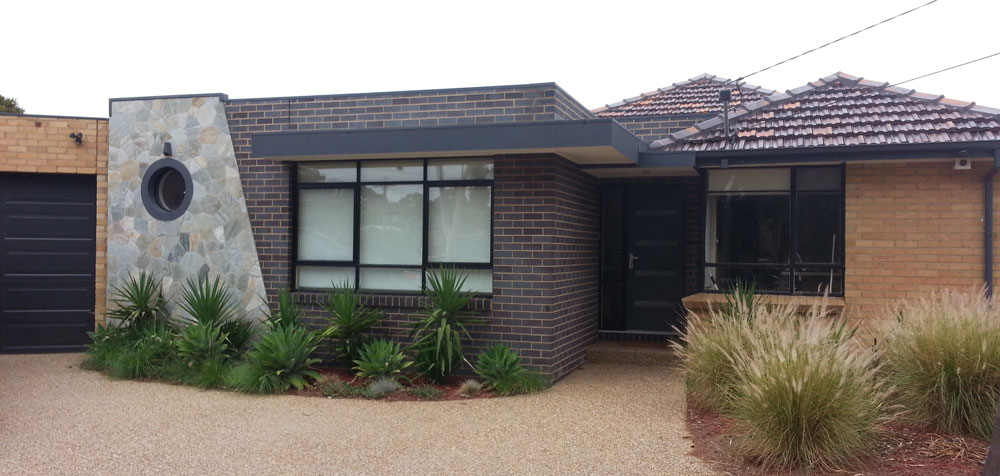 The Northcote Couple
We visited them in their home and proceeded forward on transforming their home with an extension and renovation design and drawings. Our concept were fantastic and all parties were excited. They made a very late call to shelve plans for the extension in favour of investing the money in another investment property. We respected their decision and this is where this story should have ended.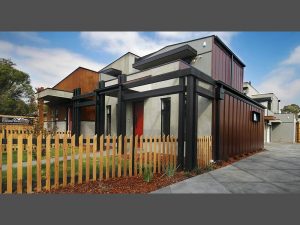 As we had built up such a great rapport with the clients, we questioned them on what type of investment they were after. They were inexperienced and unsure on what they wanted but it seemed a good property with high yield and long term growth was the aim. We suggested that we could achieve much more than that if they gave us a chance. Due to a lot of good faith and trust, they agreed to engage us to investigate possibilities. We searched long and hard and found them a development site "off market and well under-priced" and after some hard work we won permission for 4 units on the site. They are now built, see above and we estimate we have made them over a million dollars.
Such successes are not always possible but these clients sure got their money's worth on this investment and this was directly related to their trust in us and our ability to do our job to its fullest.
The Dandenong North Family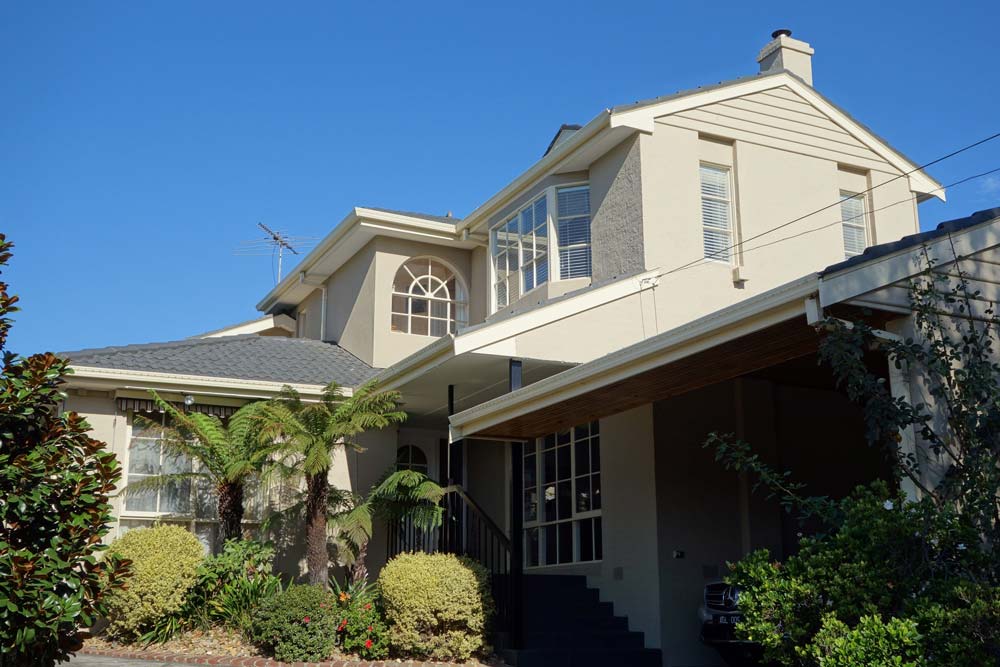 We visited them in their home as they were unhappy with their ensuite and to a lesser extent their master bedroom. The ensuite was undersized and there did not appear any room on the site to extend it. Their master was serviceable but small with a very small robe. They quizzed us on how to extend their ensuite and they resolved to live with a dysfunctional master bedroom and robe. We looked at their split level house and suggested an upper extension over the front would create a tri-level house with a breathtaking master bedroom and ensuite with walk in robe without the loss of living space in this case for a stair (only half a flight needed due to existing levels). This was fashioned to their tastes and they were amazed with the results including the stunning façade created as a bi-product of the extension. They were so happy they moved forward with an Alfresco Area and swimming pool as they knew this could now be their home well into the future. The pool itself was interesting as their original plan to use their only real grassed area at the back was challenged by our design team. We successfully argued to them that back yard is valuable and should be saved. They could instead use their side storage yard for a long custom built pool which with a little thought they could enjoy as a water feature from their existing living room as an added bonus. The side area in question was a mess and to the untrained eye did not appear as a feasible option. We proved this was by far their best choice and the results speak for themselves. Not only do they have the master suite they always dreamed of but they got a pool that is enjoyed from both inside and out and the backyard remains large and enjoyable. As a bonus, the façade of the house is now stunning and they can proudly call this original 80s victim house their modern home. This meant they did not have to move from their favoured location and suffer all the costs associated with moving (upsizing).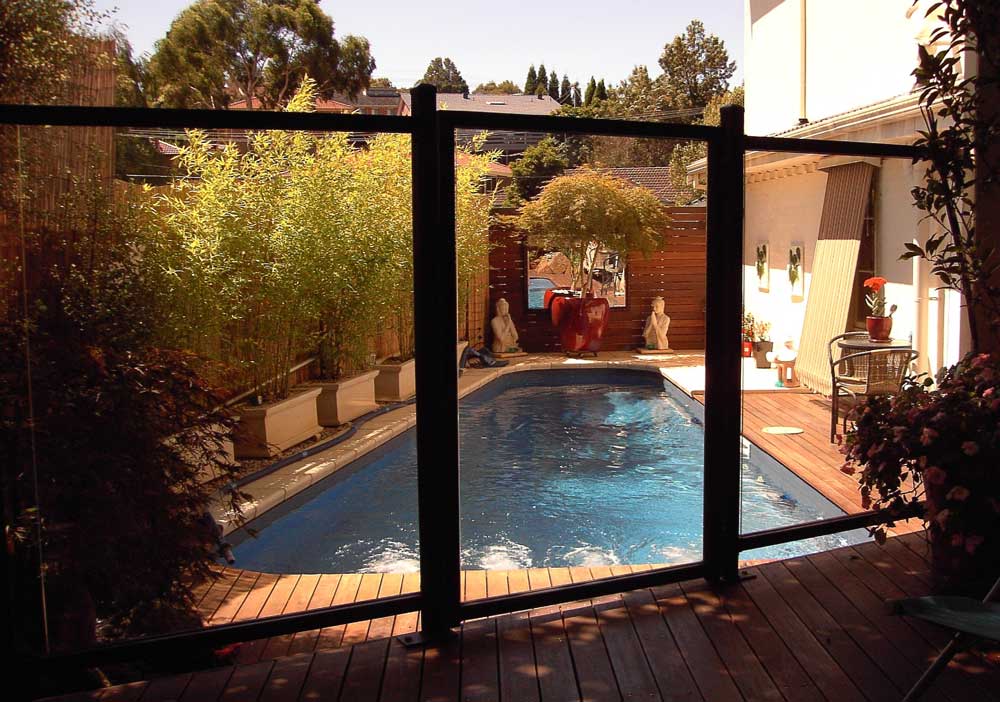 They were glad they consulted the expert home renovators in Melbourne and not just a run of the mill builder or an unqualified salesperson that is interested in going through the motions.