Melbourne property market conditions are such that it is a great time for you to purchase for less.
Further, we believe that now, more than ever, buyers are in the box seat to devpelop property themselves in order to gain a further advantage, effectively buying at wholesale prices.
With the right guidance, massive savings can be achieved, which may allow you extra luxuries such as pools and landscape gardens. What we call "suburb leap" is now also possible. Meaning you can have your family home with your choice of inclusions and luxuries in your first choice desired suburb or school zone, a dream otherwise unattainable.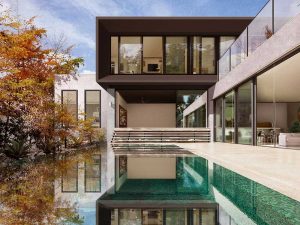 Luxuries such as swimming pools are affordable when you purchase at below market prices.
The Development itself can take many different forms. This depends on your particular objectives and desires. A "Turn Key Service" from an industry professional or "Joint Venture Arrangement" are very good ways to benefit while not giving up your day job.
It makes economic sense in the current market conditions to remove the third party "developer" from the equation. Previously, most new inner suburban family homes have been purchased from developers who profit by creating the property at wholesale prices themselves and adding a significant margin to the end price.
It is our belief at House Design Solutions that you (the ultimate owner) should be reaping these rewards yourself, removing the middleman from the equation. You can do this relatively easily with the right professional guidance. Furthermore, there are massive stamp duty and holding costs incurred when a middleman develops, that do not apply to property developed by the ultimate home owner.
Anytime someone desires an inner suburban family home there is potential for a lucrative value add property development which would ultimately translate to a heavily discounted purchase. Further, it makes more sense that you are the one deciding on the colours, layout and finish of your new home not some third party developer.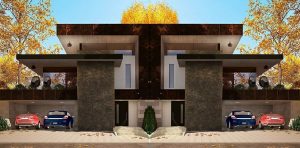 Choosing your own home style and layout is important and as the developer you can enjoy this freedom!
If you have access to sufficient funding, then you may consider developing the entire project yourself under the guidance of industry professionals who offer a "turn key" service. You could, for example, end up with two dwellings for not that much more than the price of one.
If you have limited funding, then a Joint Venture Development would be a fantastic way to have your cake and eat it too whilst not making huge shifts in your daily life. Utilising this method, your family home would be realised in your dream location at a fraction of its retail value.
House Design Solutions have been helping clients achieve success for many years, leveraging solutions that best suit their particular needs and best take advantage of the prevailing market conditions. We help by offering our network of industry professionals and potential Joint Venture Partners so that our clients profit from the property they own. Refer to our projects page and Testimonials for different examples of how we have helped people get ahead over the years.
As dual occupancy (two house) developments are the simplest and most acceptable forms of development, then two substantial family homes can in most cases be easily created, unlocking the intrinsic value of a given site.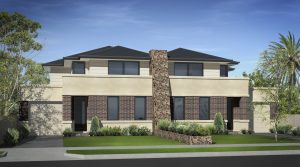 Typical DUPLEX, Side by Side two family home development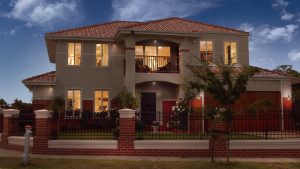 On corner sites we can create more "house like" units.
Our latest offering are our custom designed Inner Suburban House & Land Packages. Under this service we offer you a half share in a Duplex, side-by-side, two family home development that is designed to suit your particular requirement. This will effectively translate into a heavily reduced purchase price on your inner suburban home. We currently have a catalogue of sites in suburbs across Melbourne where very profitable options are now available. You name the suburb, we can name the price. Remember under this offer "leaping" to better locations/suburbs is possible.
Prepare to be pleasantly surprised!