Unit development in Melbourne
If you want to realise the full potential of your property or if you are considering renovating but worry the costs are high, a unit development might be a good option for you!
Unit development can take many different forms ranging from a Duplex, Two Family Home Development through to a Multi-unit Development.
Your particular property and its attributes combined with your personal requirements should determine which type of development is best undertaken.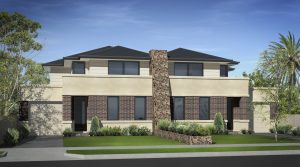 At House Design Solutions we work closely with existing property owners to develop their property into units to create very large fanatical returns or even to create two family homes.
You do not need to be an expert to profit massively from development; we are the experts, you just need to own the right type of property and consult unbiased experts that understand all of the many options available and just as importantly, fully understand your particular goals.
Our extensive experience and network of consultants can help streamline what is a complicated process..
As we are experts in extending homes, building new homes and developing property we can help you decide what your best option is and handle the whole development process for you.
In this slightly receding real estate market there are at least five real wealth creating opportunities for people owning certain types of property:
Backyard Sale
New for Old Changeover
Sell Your Property at a Premium to a developer
Property Development made easy
We even offer Joint Venture Solutions that can minimize the risk/costs to you by investing in your development and eliminating the need for you lend money.
Check out our case studies to see how other local Melbournians have benefitted and profited from our experience and expertise in unit and property development!
Interested in a free property assessment? Complete the contact form and an expert will be in touch!
!