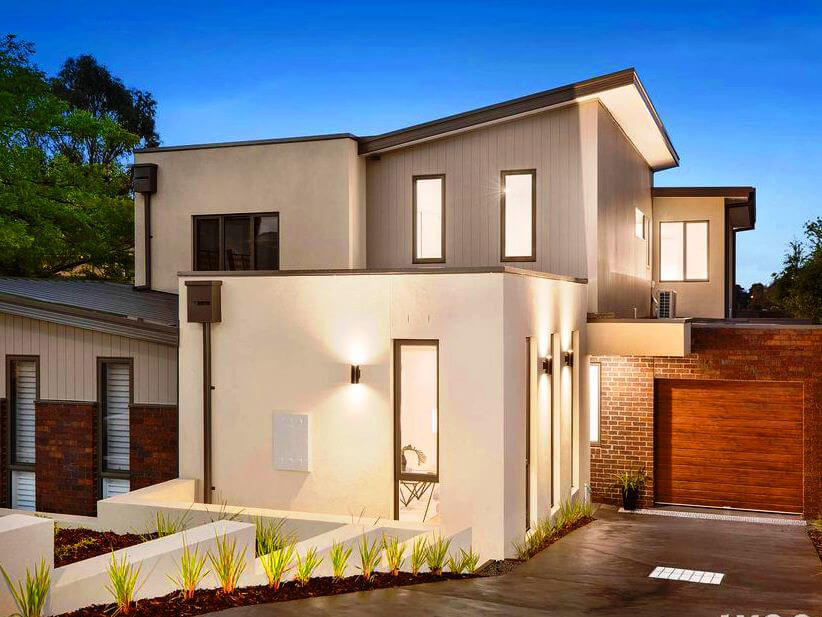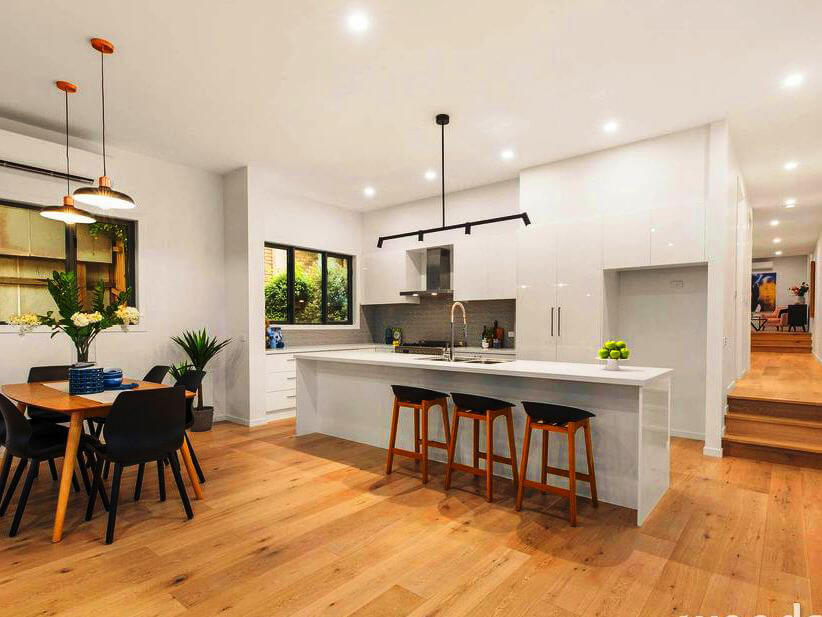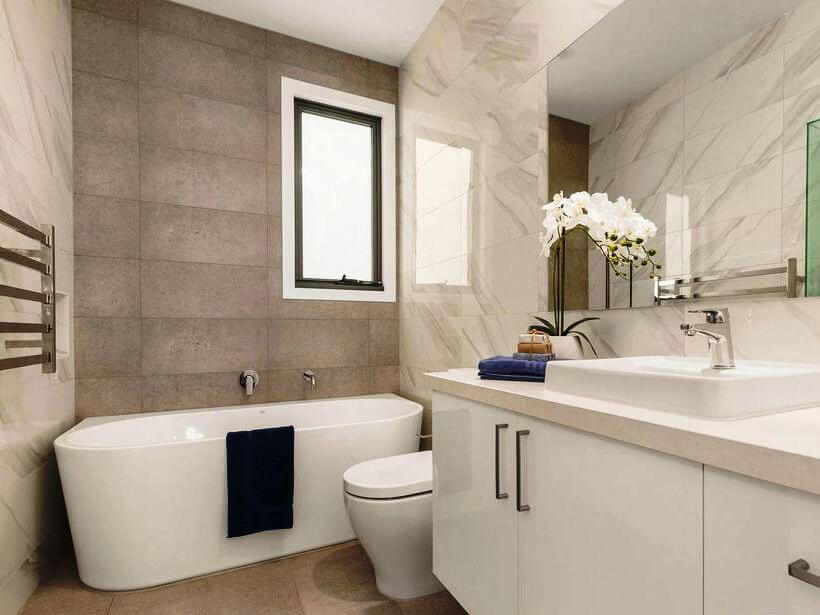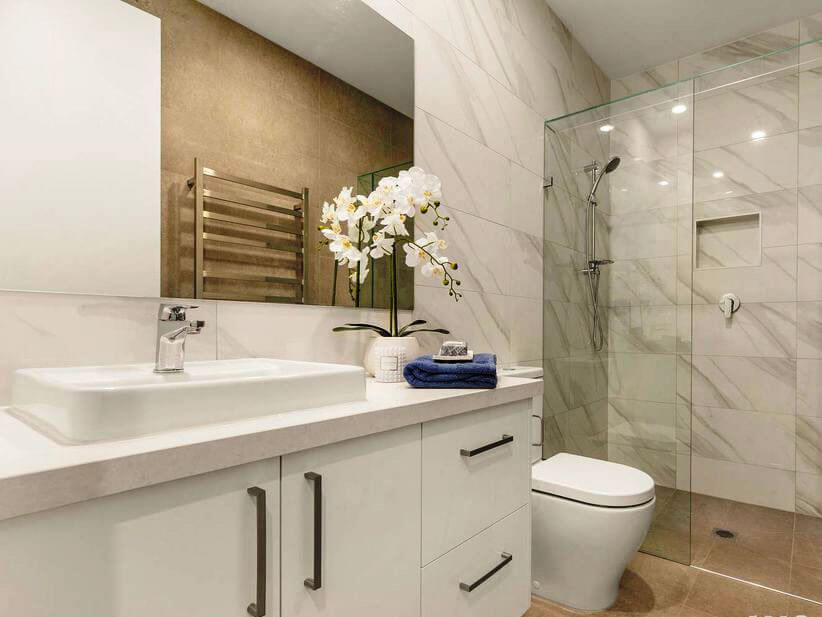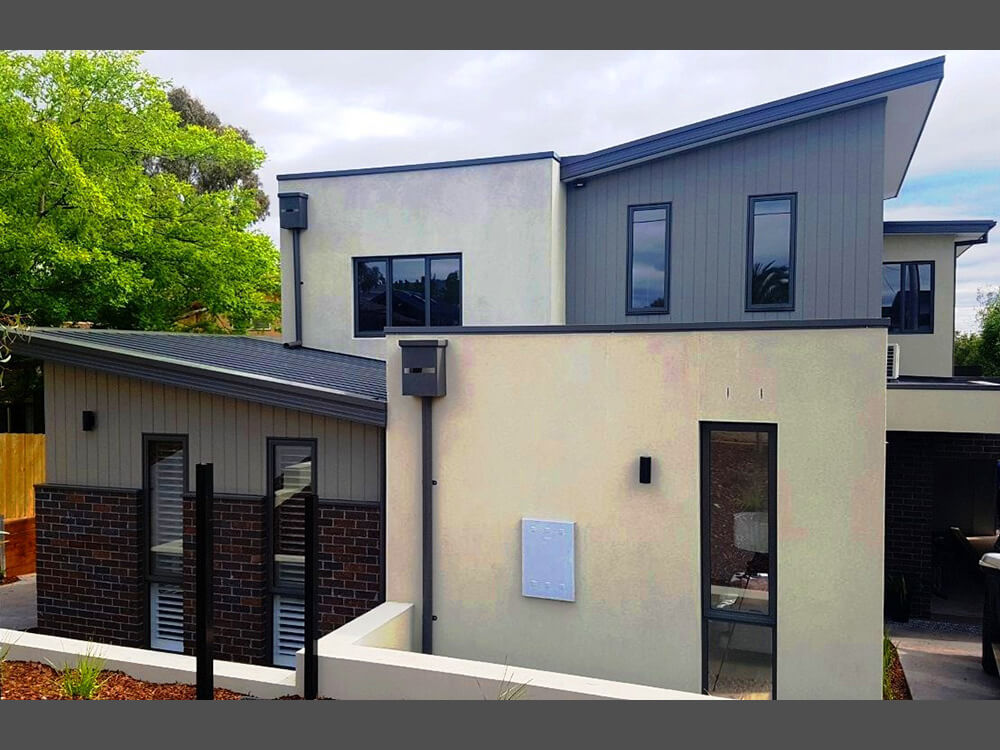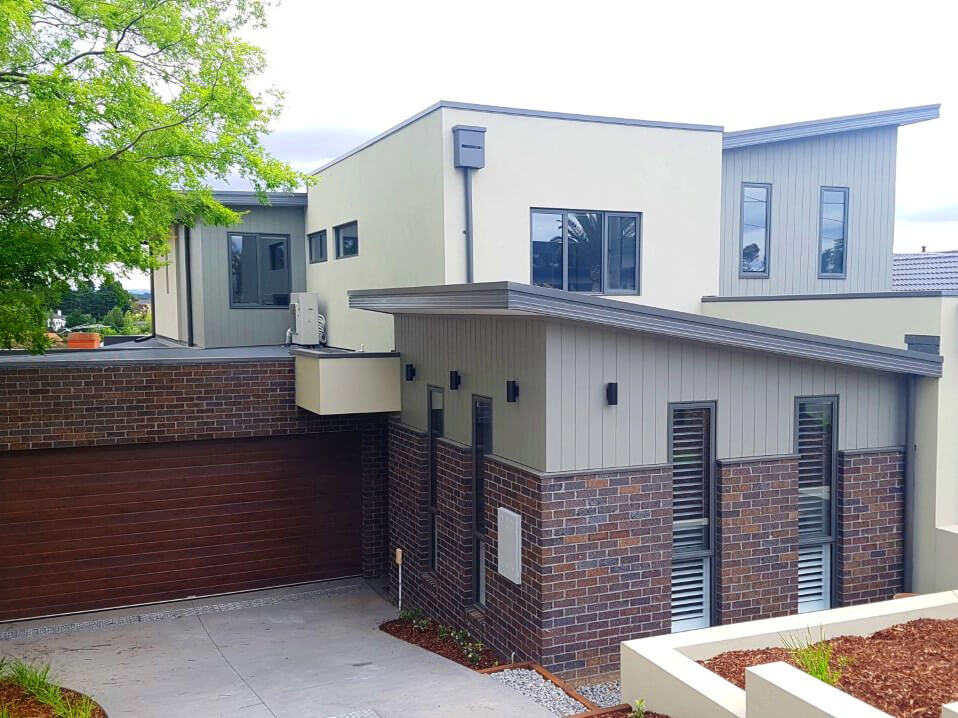 The Templestowe couple contacted us looking for an extension to their home. It was a large 70s-80s contemporary home with sloping ceilings & exposed beams that was aged beyond its years as the timber shrinkage was letting the cold in during the winter months through the many cracks. It felt like every room needed attention, including all bathrooms and the ratty old kitchen. This usually adds up to a costly extension, and we feel there is a tipping point at which too much renovation is no longer justifiable financially.
While it is ALWAYS our goal to provide customised solutions that meet our client's specific requests, it is also frequently the case that we need to have honest and tough conversations with the client's best interests in mind. In this case, no amount of money (within reason) would rectify the ills of the existing house and with the next stage of their lives in mind, heading towards retirement; we suggested the clients consider a knockdown rebuild. They deserved a more comfortable home than a renovation could ever deliver. With that in mind, we felt the site could easily accommodate the clever option of a large two-house unit development that should pay for itself. The Templestowe Couple could achieve a large, brand new home with a good size yard, and they would even stand to profit with a second home that they could rent or sell to cover all costs. In fact, they could end up with a significant sum of money above and beyond all costs. Instead of a half a million dollar bill for a fairly good renovated house, they could instead get ahead and own a brand new family-sized home at no cost "if they played their cards right".
At first, the Templestowe couple were understandably apprehensive about the idea, but soon enough they realised that the numbers were too good to ignore.
We offered a range of services including our PROPERTY DEVELOPMENT MADE EASY SERVICE and a JOINT VENTURE similar to our Cheltenham project but the client chose to "go it alone and develop themselves" utilising our basic house design & drafting services and taking a recommendation from us on the builder we felt was most appropriate for the project. From our network of fine builders, we suggested Nick would suit this build as besides offering a very good finish his skillset is particularly suited to sloping sites. In fact, Nick owns his own earthmoving equipment placing him at a competitive advantage over other builders who outsource this critically important aspect of the build.
The end result is two fantastic homes, with the bigger one kept for the clients and the smaller one sold very well in late 2019.
Alec, the estate agent involved in the sale was extremely complimentary of this project pointing out that the sale price was well above other 3 bedroom places in the area.
The final word comes from the client in their testimonial they published on Google.
Testimonial
We engaged House Design Solutions in relation to the knockdown of our existing home in north-east Melbourne and development of two townhouses on the site. Our initial plan was for a large scale renovation on the site, however Paul quickly convinced us that better options existed both in terms of financial outcome and practicality.

Paul has been excellent for us over the whole process, not only with the design of the new units, but also with guiding us through the planning process, engagement with other professionals and dealing with other potential hurdles involved with re-development. His experience has been very valuable to us as our own knowledge in these areas was limited.

Our site is on a slope and the design therefore involved some challenges. Paul's recommended design was the one we adopted. It made the most of the site, provides great "street appeal" and included many practical design elements that make a house comfortable and easy to live in.

Paul also recognises the value of energy efficient design wherever it is practical (something not all designers do) and this was important to us. We will be recommending House Design Solutions to our family and friends for their building design needs.
If you are considering renovating or detonating contact us to discuss your property.