Before you sell or knock down your tired old house in the street you love, consider what can be done to transform it into a stunning, "as new", showpiece home that you can be proud of.
A professional assessment of your existing home should identify whether to renovate or detonate. Your home's retention value and its potential to be part of the design solution would need assessing.
If renovation and extension proves the right answer for you then it becomes a question of HOW best to extend.
Although upper house extensions generally cost a little more, they offer some major benefits over the option of extending out.
The value of a sizeable backyard is ever increasing in Melbourne as they get eaten up by development.
For this reason, extending out towards the rear is not always the best answer. The slightly more costly option of an upper floor extension will leave your valuable yard intact. The extra costs to go up may be considered akin to purchasing backyard for your family and will be an investment for the future ever-increasing re-sale rewards that large backyards offer. In this space, a swimming pool or feature garden can be created for the family to enjoy.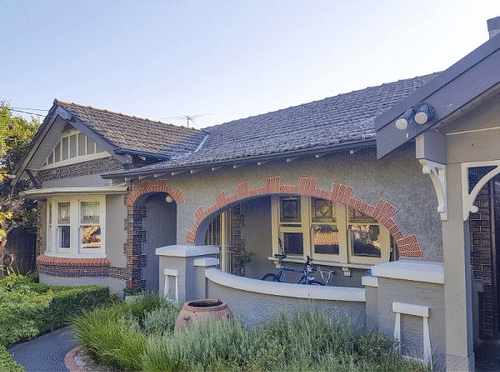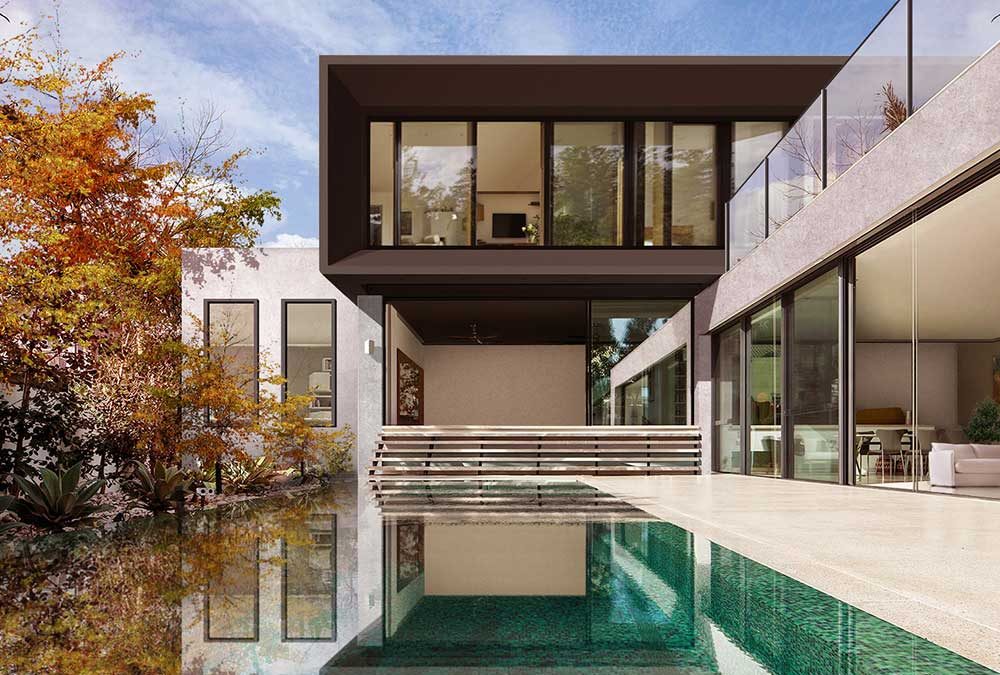 A bigger backyard can be utilised to create a poolside garden.
Vistas from an upper balcony or window can further enhance this resort style living.
An upper house extension also allows you the opportunity to transform your façade as part of the process. Any good design should totally facelift the house.
If the existing façade has a high retention value then it should be considerate and either downplayed or complimentary to the existing architecture.
Conversely, a less attractive existing home can be totally transformed by an upper floor extension to the point where it is unrecognisable, creating a showpiece akin to a new home at a fraction of the cost.
The potential for a view of the skyline or water vistas should be assessed when considering whether to go up and where to place windows. Views from the upper floor can be a real highlight of any home even if they simply enjoy the street or garden.
A view like this one should be well captured by any design. It may also justify introducing a balcony or rooftop terrace in order to take full advantage of such a highlight.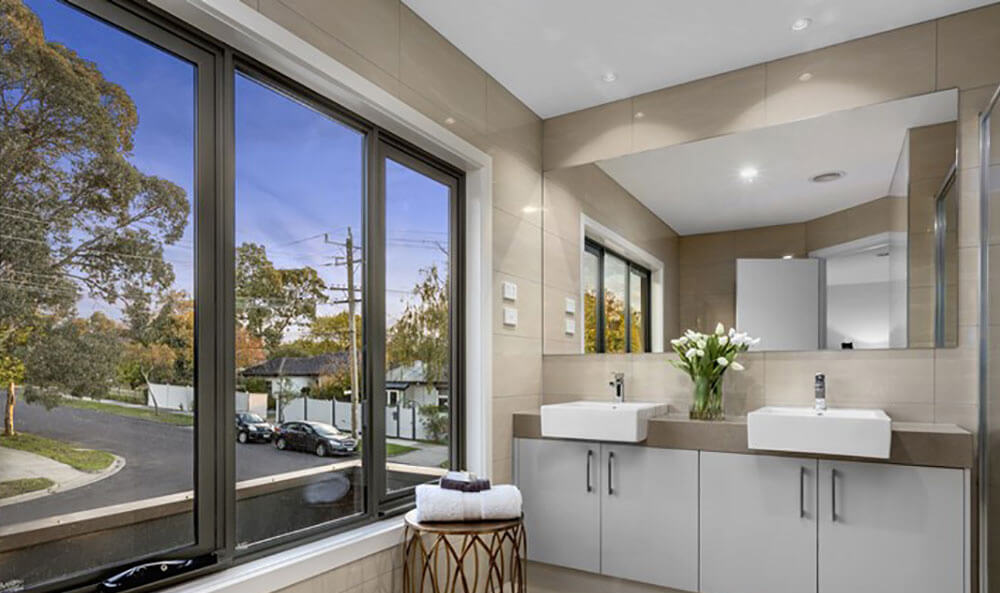 Views over the garden or the street or even the bay or skyline can be enjoyed from the upper house extension.
For example, this bathroom we designed enjoys lovely views over the street.
Any extension should also reconfigure your living and kitchen spaces to access north windows improving the winter sun penetration, lightening up and warming a previously dark home. A well working, open but zoned living layout should be achieved through good design as part of this process.
Raising your home's ENERGY EFFICIENCY is an important part of any house extension in Melbourne. A properly thought out extension should not only reduce energy bills, it should raise comfort levels improving your lifestyle.
House Design Solutions have been experts in house design and development for over 30 years offering Melbournians great design options for their home transformation.
We can introduce the most appropriate builder for your particular project from our network of builders compiled over years of experience.
We can choose the one whose style and skill set is most suited to you and your project.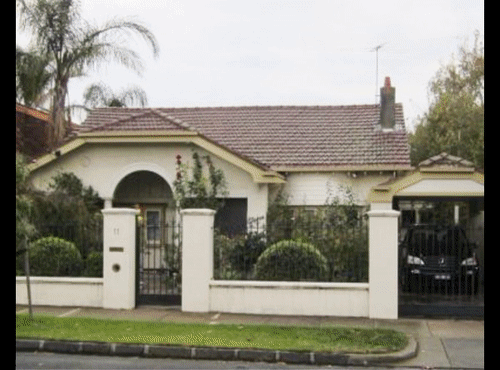 The best extension builders may not be at the top of the tree for marketing or for having the best website but certainly perform their best work "On-Site". Most builders we introduce for extensions are boutique, "hands on" and personalised, usually skilled tradesmen wearing a tool belt as opposed to a tailored suit belt.
The best extension builders are hard to find as they are generally not the ones that rank highest on a google search. Historically, House Design Solutions has acted as a conduit between the inexperienced client looking for a builder and the skilled craftsman who doesn't advertise or even know what Facebook or Instagram are.
Our testimonial pages are filled with thank you messages relating to our builder recommendations.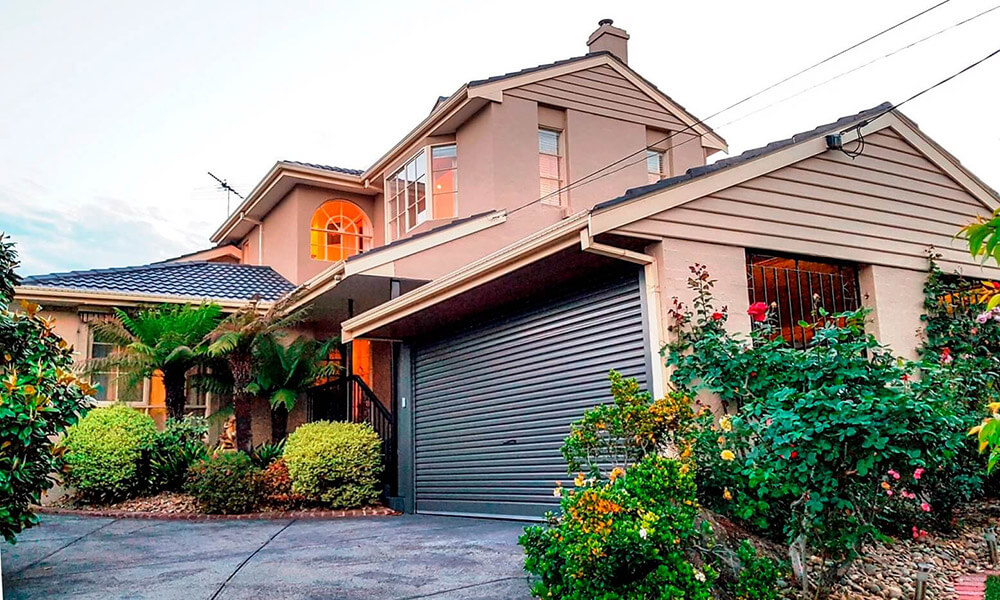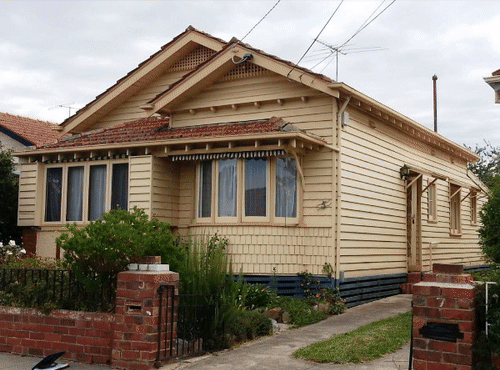 Very low interest rates, government incentives and eager builders make this POST PANDEMIC time a great time to extend your home. It is very important that you get the most you can out of your "largest investment" so you can enjoy a comfortable future adding as much value for money as possible.
House Design Solutions can help, initially assessing whether a house extension is your best choice and then offering our experience, expertise and care to ensure your project is successful.