What adds value to a house in Australia?
If you are considering building a new home or extending your existing home there are 5 very important ways good architecture will add value to your house design in Melbourne.
1. North orientation
It is good design practice to consider where north is and how winter sun can be invited to penetrate the home particularly into the Kitchen/Meals area in the mornings. In Melbourne this is achievable through clever placement of north windows that have balanced shading encouraging the winter sun but limiting hot summer penetration. Experience should tell the architect if a given design is a hotter house, a cooler house, a darker house or a lighter house. Subtle measures should then be incorporated into the design to dial down or up the light/heat penetration and ventilation accordingly.
With energy bills rising the benefits of Energy Efficiency over the entire life of a home are immeasurable but cost savings through lower energy bills may be in the order of the original build price.
Comfort, happiness and health are also important considerations while better resale rewards for a light filled house could be "the icing on the cake".
2. Positioning on the site to ensure a good back yard!
As sites get smaller house design in Melbourne is changing and the value of a sizeable back yard is ever increasing. Any design should aim for the best rear yard possible. Clever design can help by utilizing the site better ensuring no land is waisted at the expense of the back yard. Choosing the slightly more costly options of a double story or triple story home may be a better choice given the value of back yards, the extra costs are akin to purchasing back yard for your family and as an investment for the future ever increasing re-sale rewards.
3. Size does not always matter
Custom designed houses moulded specifically to suit your family and the site conditions are effectively more spacious than a generic house of the same size. Over the years House Design Solutions have surprised our clients with smaller homes that fully service their needs and feel deceptively larger. The number of squares noted on the drawing only tells part of the storey, we prefer to focus on the particular fit that suits. Also we prefer not to mislead with our calculations. Historically clients coming to us needing 30 squares based on volume builder display homes really only need 85% of this space once the wastage has been removed through good design. Our experience is 26 squares of good, customised design equates to 30 squares of generic house or more if the volume builder has been misleading with their numbers. Tens of thousands of dollars can be saved this way through good house design.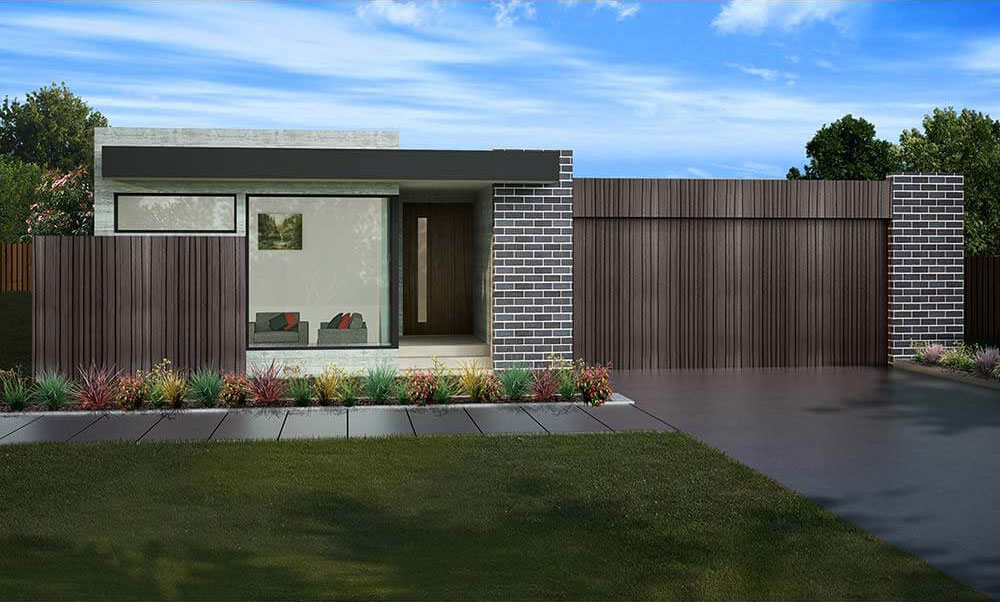 Small dwellings that are well laid out and nicely finished can be better than bigger, less designed houses.
4. Zoned Living and a layout that suits your lifestyle
Getting the layout right seems like a basic concept. At House Design Solutions we are amazed that so many people live in a home that does not serve their needs. Zoning off areas of the home that are unrelated will limit unwanted noise transfer and should make heating and cooling easier. Before designing we conduct a detailed brief chatting to clients about their daily activities with the aim of custom fitting a layout that will offer them an enjoyable living environment whilst limiting energy bills.
5. Street presence and appeal
The total width of your site should be considered in any customised design as the "street presence" of any house is related to the amount of elements (rooms) facing the front. A thin house lacks presence, conversely a wide house or a two story house with multiple rooms, windows and doors facing the streetscape will, if designed well enhance the appeal. An architecturally balanced house with street appeal and presence should not only fill you with pride but will perform much better at re-sale. If extending a dwelling it makes sense to conduct these works at the front so the new works can double as a facelift in a cost effective manner. Below is a before and after example of how we raised the look of the house simply by adding the required elements to the front rather than the rear. Of course it helps that we were clever with our architectural choices.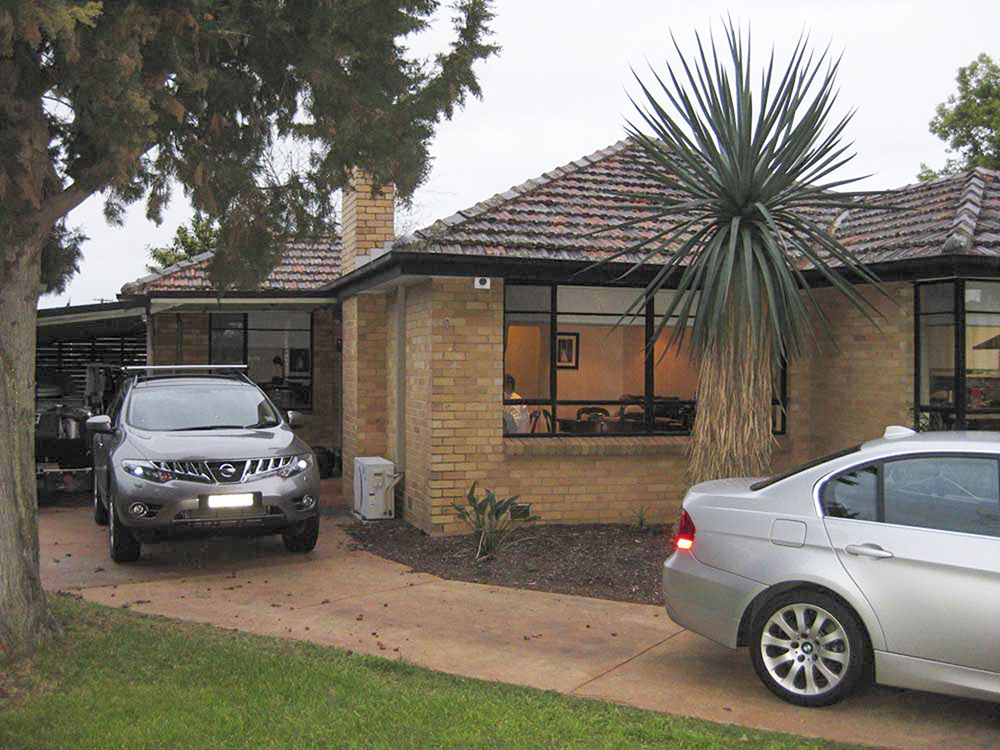 Before extension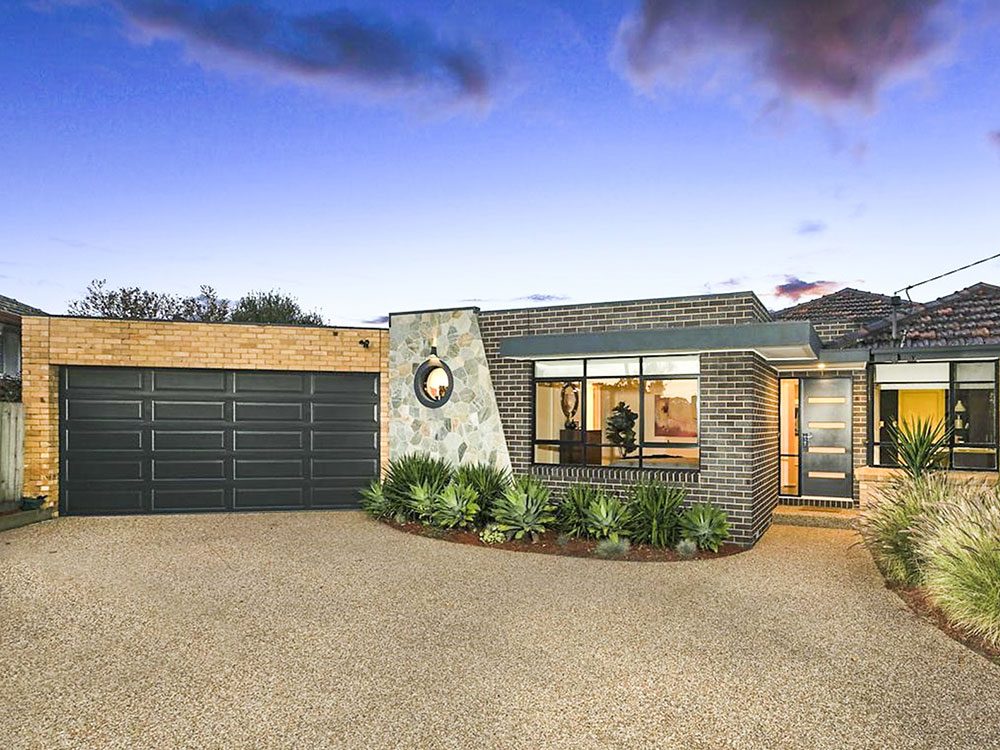 After extension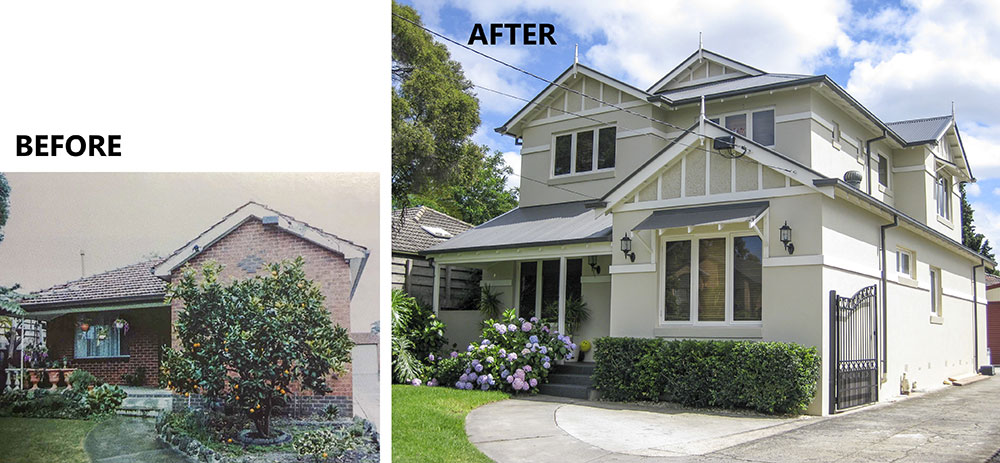 Above is another example of how we elevated the appeal of a house by extending in an attractive manner where it can be seen most.