House Design and Construction
We offer Design and Construction to our valued clients through this well-structured, personalised and caring Service.
Many builders offer the benefits of Design and Construct, the problem is their design portion often lacks the expertise needed.
House Design Solutions offer extensive expertise at the design stage with a focus on customising a design specifically to suit the client's needs and the particular attributes of the site. Our design focus is with a very high level of design know-how but heavily subsidised/discounted at the early stages in order to help get the clients a Design Solution "PRICED" as early in the decision making cycle as possible.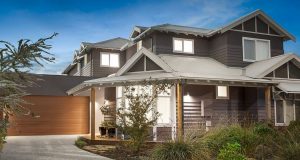 Over the years we have built up a network of fine builders, each with their particular styles and strengths. These builders may not be at the top of the tree for marketing or for having the best websites but certainly perform their best work "On-Site". Most builders we introduce are boutique, "hands on" and personalised, usually skilled tradesmen wearing a tool belt as opposed to a tailored suit belt. During the initial design process it will become obvious which of our experienced craftsmen is best suited to your particular circumstances. Sometimes more than one. We will consult with them and utilise their obligation free expertise in order to offer you a design that has an indicative price attached to it.
As opposed to most other services on the market, this will place you in a position of strength, with a "PRICED",  customised, expert design very early in your decision making process. You are now free to make an informed decision what is best for you and your family.
This position is achieved with your relatively small deposit and heavily discounted/subsidised expert services offered by ourselves and our partners. For this reason, in this case the design remains exclusively the COPYRIGHT of House Design Solutions and cannot be adopted or built by any other party under any circumstances unless full copyrights are purchased by agreement.
From this position of strength you can choose to pay another discounted/subsidised deposit and fine tune your design, meet the suggested builder/builders obligation free and further explore this option with coloured presentations and the like.
STEP by STEP, obligation free, you can continue to explore how easy we can make this process for you!
All fees paid at this stage are refundable on the final building price!
This system was created as a direct response to the feedback we received from many clients about how difficult it is to obtain certainty about costs, design and the general tendering process. Builders can be difficult to deal with and we aim to bridge this gap utilising our network of trusted craftsmen committed to our valued clients. Our experience is offered to ease what can sometimes be a very difficult process.
Further to this, over the years we have seen many homes built by the wrong builder, the cheapest builder or a well marketed but poorly skilled outfit not really suited to the job. Our aim is to offer an informed recommendation to our clients on the best craftsman for their particular job, then to work closely with all parties to achieve a fantastic result for you.
Our extensive experience has shown that this is the best way for you to achieve your dream.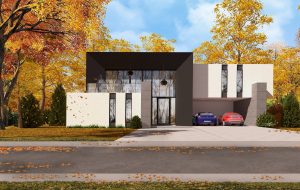 The exact price for our deposits and stages will depend on the type of project proposed but this system suits everything from the small extension project all the way through to the largest new home or unit development. Our aim is to customise a service that best suits your particular needs. We will discuss the prices in full before proceeding.
Send us your enquiry and we will contact you with an approximate price for your project.