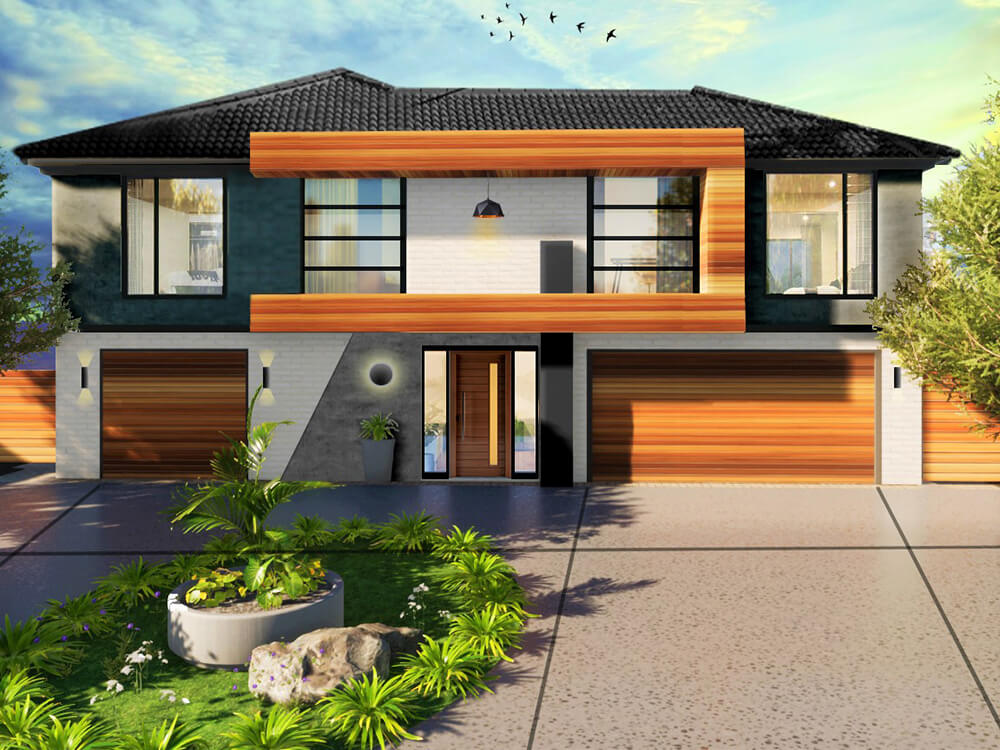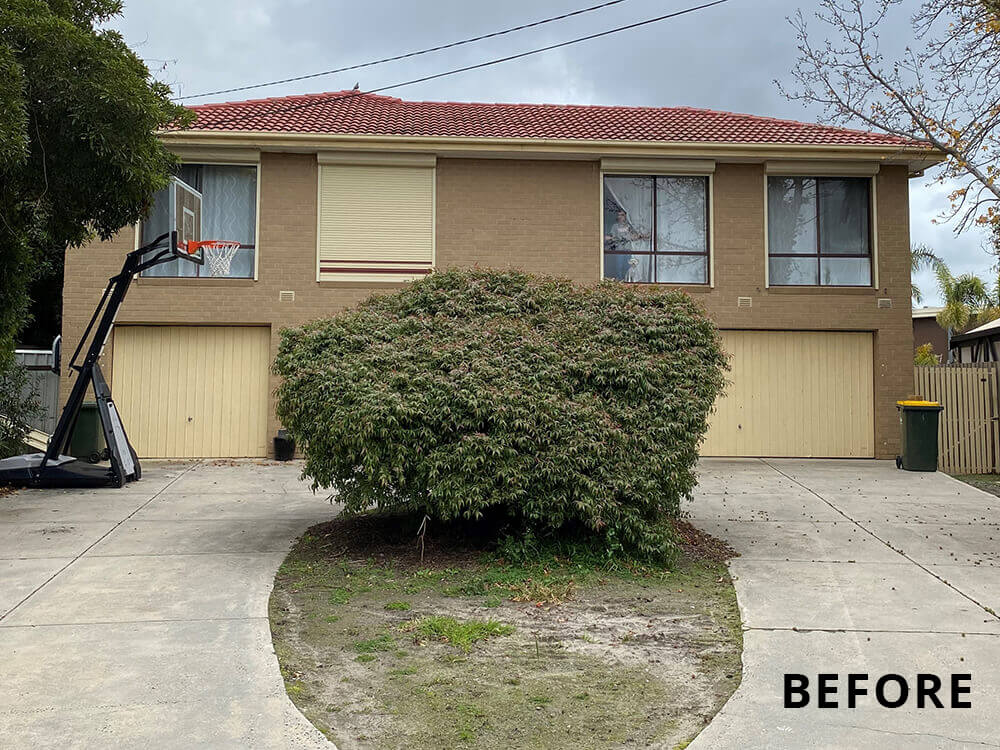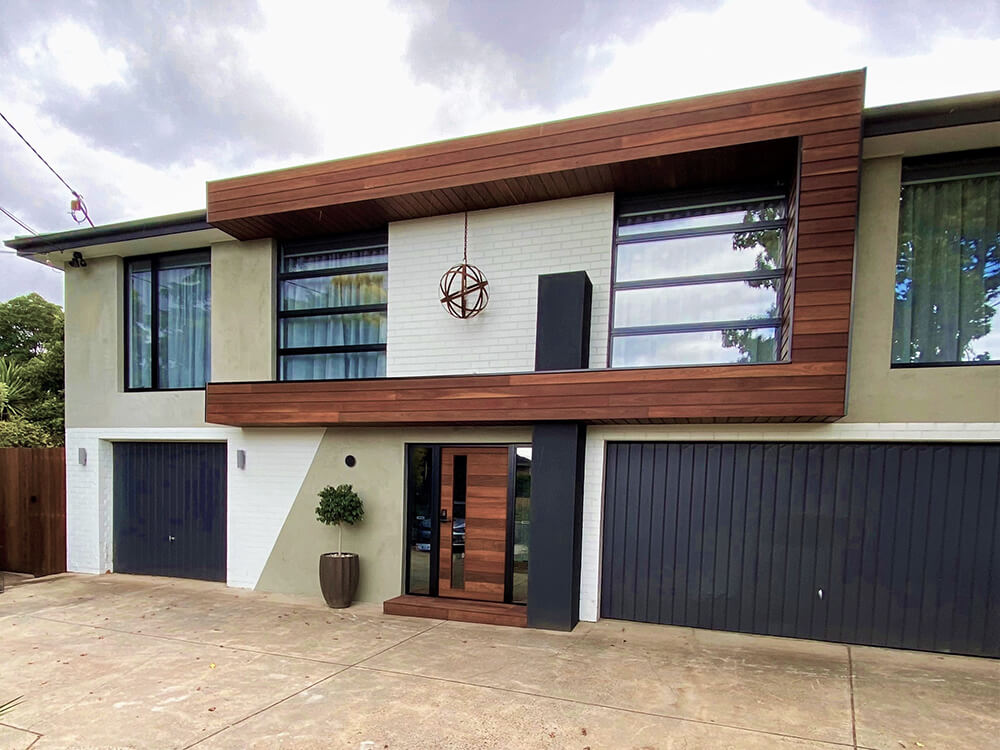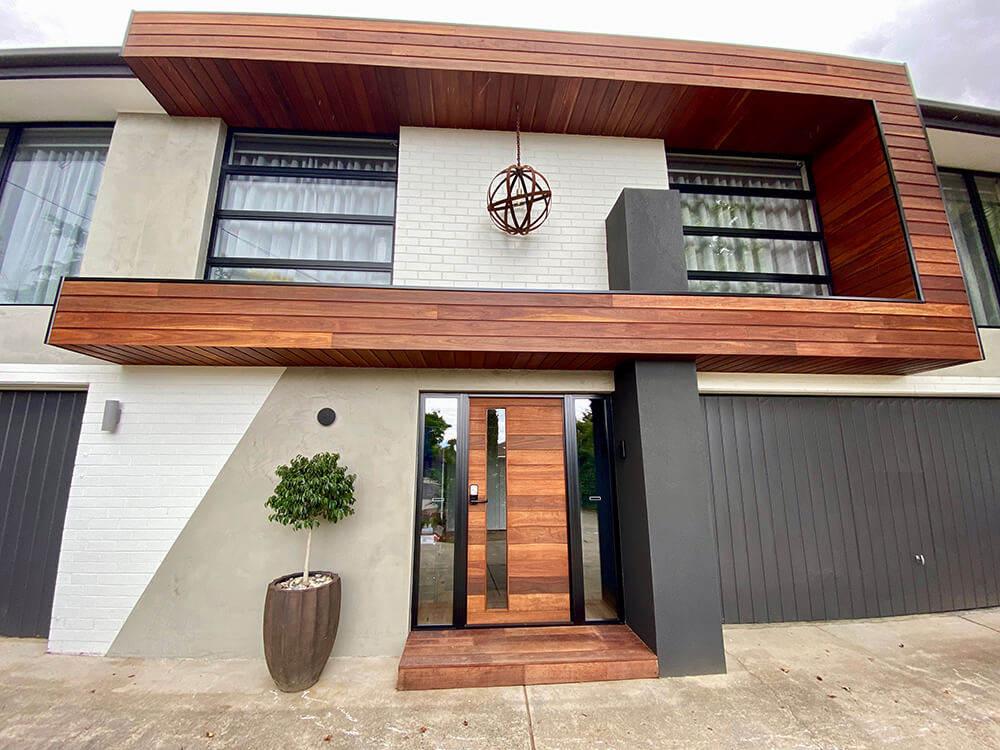 Gary approached us after viewing our website regarding his tired-looking property in Keilor which was a victim of the 80s architectural scene. A costly knockdown & rebuild was briefly discussed but this would be over overcapitalising on this property. Besides the house was in pretty good shape inside, it was just very "dated" externally particularly at the front.
We discussed a facelift and agreed a clever, but cost-effective approach was needed.
Gary engaged us to come up with some bright ideas and concepts.
Of course, the 80s bricks need painting and the old windows at the front had to be replaced with modern glazing. We felt that if the garden and driveway was modernised and we added the right splashes of contemporary feature in render & wood then the house may pop out in an impressive new millennium way. You could spend a lot more money and possibly get a better result but the client was happy with the cost-effective but striking facelift proposed in our artist's impression drawings.
Gary was delighted with our proposal and followed our guidance almost exactly.
As you can see from the "real pictures" the garden and driveway are yet to be completed but it is a stunning makeover.
Who says plastic surgery has to be expensive!
All the best with the garden Gary and congratulations on massively escalating the value of your home with such a small investment.